THANK YOU TO ALL OF OUR VETERANS!!!!!
Delhi Charter hosted a Veterans Day celebration to honor our family members that have served or are currently serving in the armed forces. Thank you veterans from your DCS Gators!
Presentors at the event were:
Welcome..…… Brady Senn
Pledge of Allegiance …..Shelby Sargeant
National Anthem…..Kimberly Richmond
Prayer ….. Mrs. Rebecca McKinney
Announcement of Americanism and Voice of Democracy Winners…..Kristie Penick
Why we celebrate Veterans Day ….. Macy Lopez
Veterans Quote……..Tessa Spillers
Girls and Boys State ….. Bethanny Gray
Branches of the Military….. Quinn Mitchell
Army…..McKinley Hunt
Navy….. Jada Jackson
Coast Guard….. Kimrey Thomas
Air Force….. Julia Pylant
Marines….. Olivia Clark
National Guard….. Angel Lampley
The story of the Poppy……Shelbie Raney
Poem: Flanders Field….Seirra Cotten
Performance…………Shelby Sargeant
The Story of Taps…...Logan Reese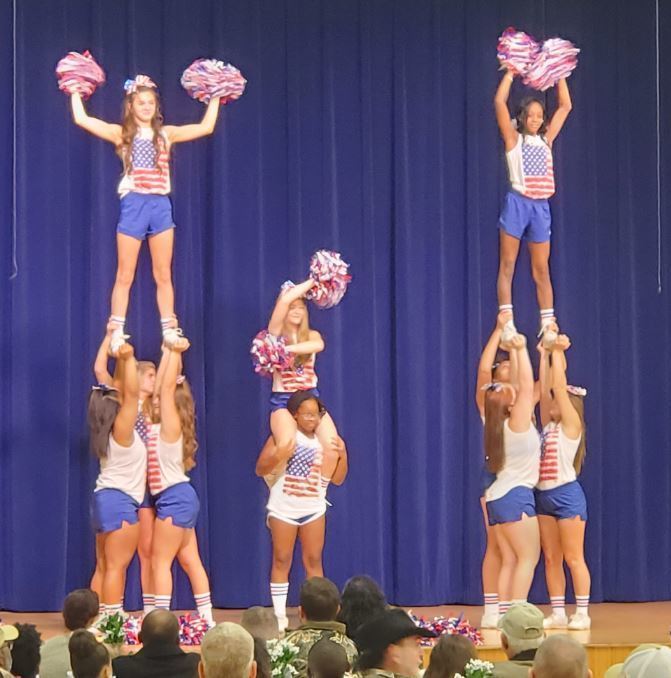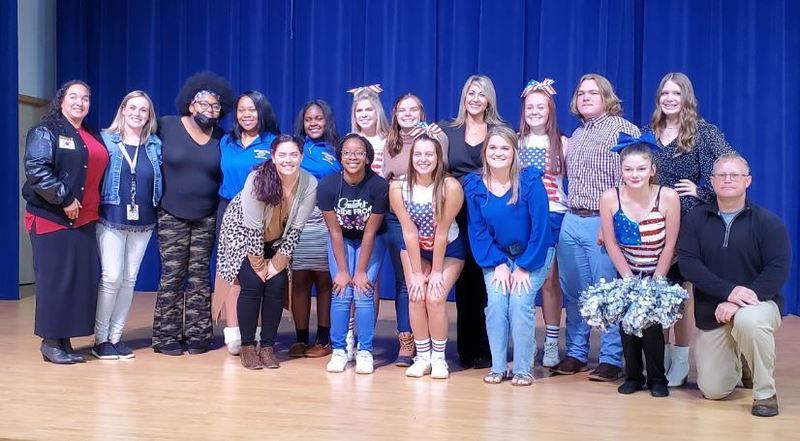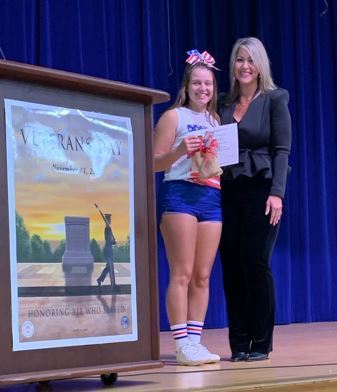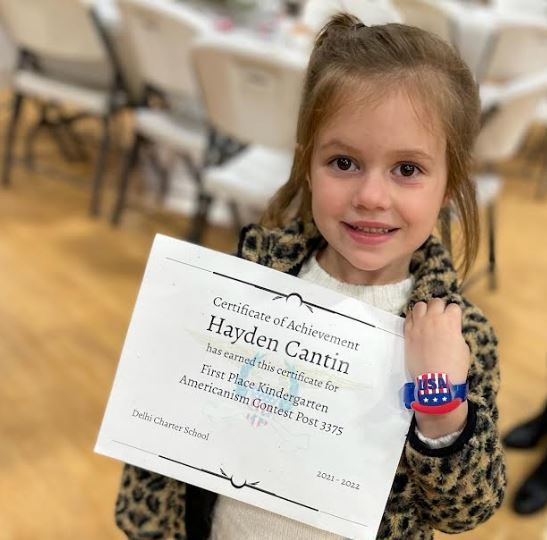 DCS AMERICANISM WINNERS
Kindergarten: Hayden Cantin and Marianna Bautista
First Grade: Colton Jobe, Cross Senn, and Mark Cooper
Second Grade: Yasmine Jammal, Xyniyah Thomas, and Jacey Cleveland
Fourth Grade: Haidyn Allen, Jonathan Fletcher, and Kaden Collins
Fifth Grade: Kennedy Killian-Lewis
DCS VOICE OF DEMOCRACY WINNERS
Twelfth Grade: Macy Lopez
CONGRATULATIONS TO OUR WINNERS !!!!!