Opelousas, December 4th. Delhi Charter School took home multiple trophies at the Northwest High VRC Robotics Tournament this Saturday. Bennett Johnston, Payton Greer, Emma McManus, Abbie Houston and Slayter Blake of DCS Team 8892A won Tournament Champions alongside their alliance partners from Northwest High. Team 8892A also won the Skills Champion award with an individual score of 240 points. Ashton Harrell, Kyle Peters, and Quentin Spruill of DCS Team 8892V took home the Judges Award by impressing the judges with their innovative robot design. Also deserving of recognition is Ty Jones, Cameron Fuller, Kaden Sauseda, and Remi Sauseda of DCS Team 8892X, who had previously won every match of the tournament until they were defeated by 8892A in the final match.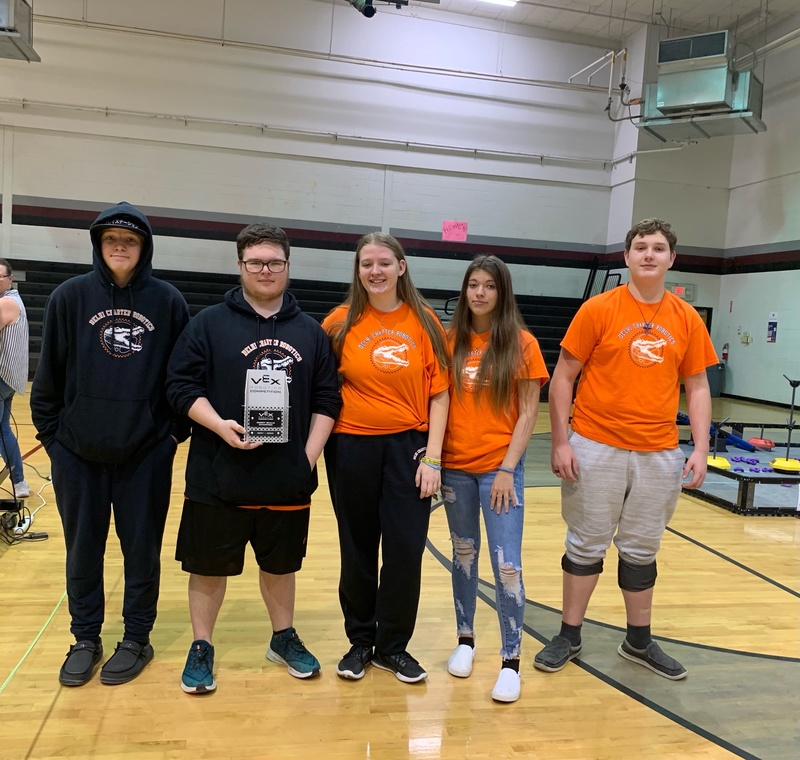 CAPTION : Bennett Johnston, Payton Greer, Abbie Houston, Ema McManus, and Slayter Blake of DCS Team 8892A win Tournament Champion and Skills Champion
CAPTION: Kyle Peters, Quentin Spruil, and Ashton Harrell of DCS Team 8892V win the Judges Award.
We are Proud of those Gators!