SUMMER WORKOUT SCHEDULE CHANGE Beginning Monday June 12th, the summer workout schedule will be updated as follows: EVERY MONDAY, WEDNESDAY, & THURSDAY 6:00AM: Varsity Session 1 7:00AM: Varsity Session 2 8:00AM: JH Boys Session Every TUES & THURSDAY: All Girls Sessions (Jr High and High School) will remain at 10am

Summer Weightroom Reminders: All Jr High and High School Athletes are HIGHLY RECOMMENDED to attend Summer Weightroom Training. BOYS Boys will workout on Mondays, Wednesdays, and Thursdays starting on Wednesday May 31. Boys entering Grades 9-12 may attend the 7am or the 8am session. Boys entering Grades 6-8 will have 1 session at 9am. GIRLS Girls will workout on Tuesdays and Thursdays starting on Tuesday June 6. Girls entering Grades 6-12 will have 1 session at 10am. We will add another session if needed. Any questions about summer training can be directed to Coach Clark at 318-878-0433 ext 1113. Questions about attendance requirements should be directed to your Coach for that sport or activity.

Former Gators in the Spotlight! Kolton Kelley runs for ULM Track and Field at the Conference Championships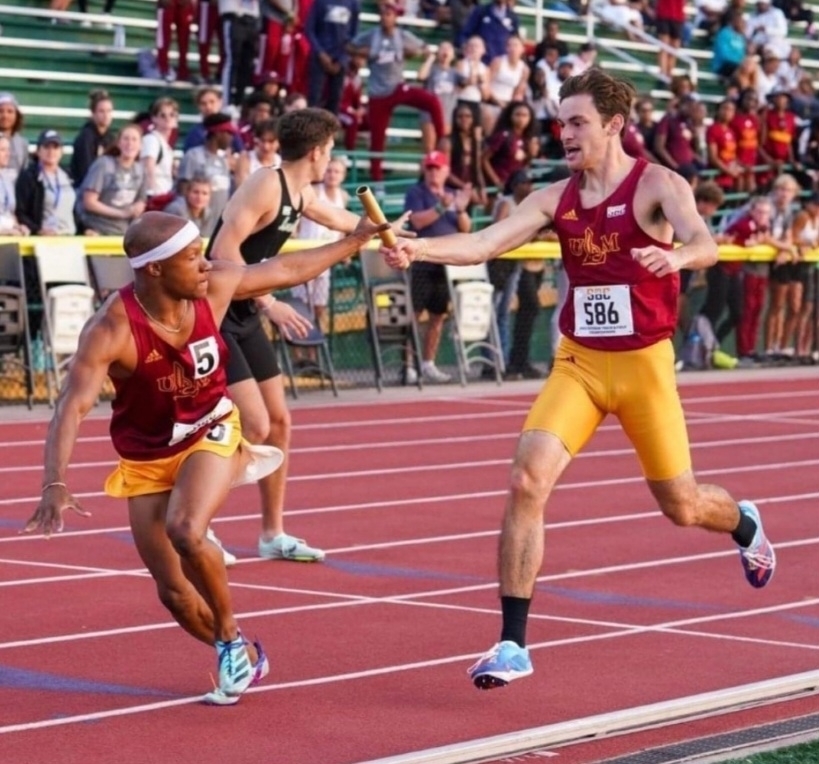 GIRLS SOCCER!!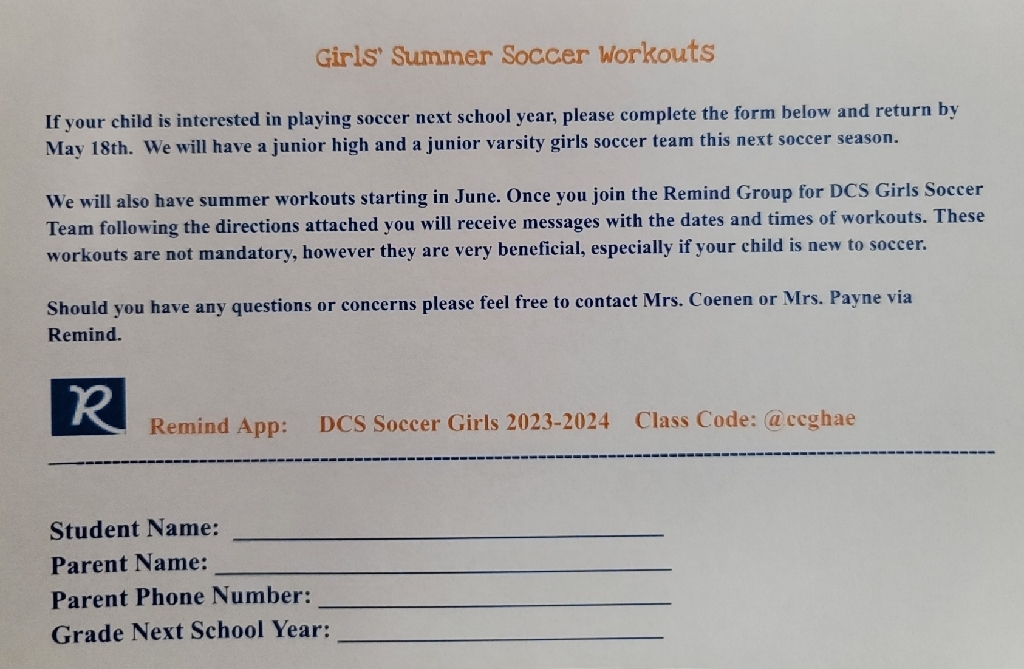 Reminder: Kickball Tournament There will be concession for the kickball tournament tomorrow. Bring sunblock if you're prone to sunburn.

Due to the current weather and forecast, we will cancel Day 1 of Varsity Boys Basketball tryouts. We will have a 1 day tryout tomorrow (Friday) after school.

🗣 Attention Spring Sports Athletes (Baseball, Softball, Track, Golf) Spring Sports Banquet is (tomorrow) Wednesday. Don't worry about getting the tickets. There will be a sign in sheet at the door with your name and space for your guests names. You are allowed 2 guests. Direct all questions to Coach Clark.

Basketball Camp! June 3 at the Delhi Rec aka Richland Parish Learning Center. For more information please call the Town of Delhi.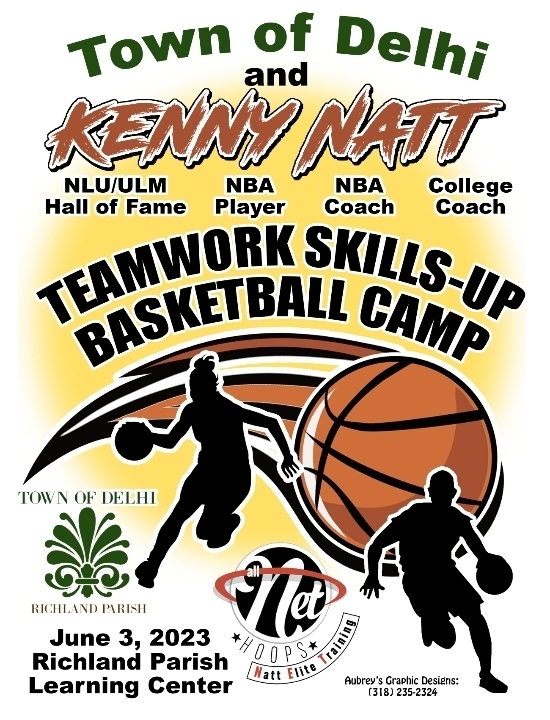 Gator Athletics Calendar for the week: Wednesday, May 10, 6pm Spring Sports Banquet (Softball, Baseball, Track, Golf) Dinner will be served. Athletes will be allowed 2 guests. Thursday and Friday, May 11&12 3:30-5:00 pm, Big Gym Varsity Boys Basketball Tryouts Please have a ride outside at 5pm both days.

🗣 Attention All DCS GATOR ATHLETES! Attached is the Calendar for Summer Workouts. The weightroom will be open Mondays, Wednesdays, and Thursdays starting on the Wednesday following Memorial Day. Times are as Follows: High School Boys 7am and 8am Jr High Boys 9am Girls 10 am (Tuesdays and Thursdays only) **Coaches will let athletes know requirements for individual sports** Questions may be directed to Coach Clark or the Coach for your individual sports.

🐊🏈🏀🥎⚾️⚽️🏃‍♀️🏃🏾🐊 Attention Jr High Athletes On Monday, May 8, we will recognize our Jr High Athletes with Donuts, Juice, and Awards. We will begin at 8:30am in the Big Gym. Parents are welcome. Students are still required to wear school uniform since its during the school day.

ANOTHER 2023 LHSAA TRACK AND FIELD 1A CHAMPIONSHIP UPDATE 🥉Lawson Perry - DISCUS 3rd Place 🥉Tayven Carter - TRIPLE JUMP 3rd Place 🥇Kimrey Thomas - DISCUS 2023 1A State Champion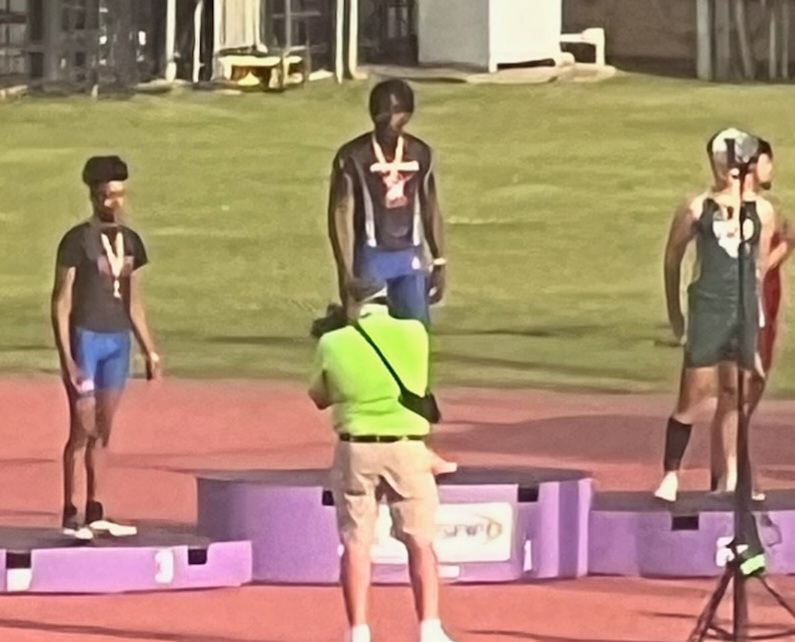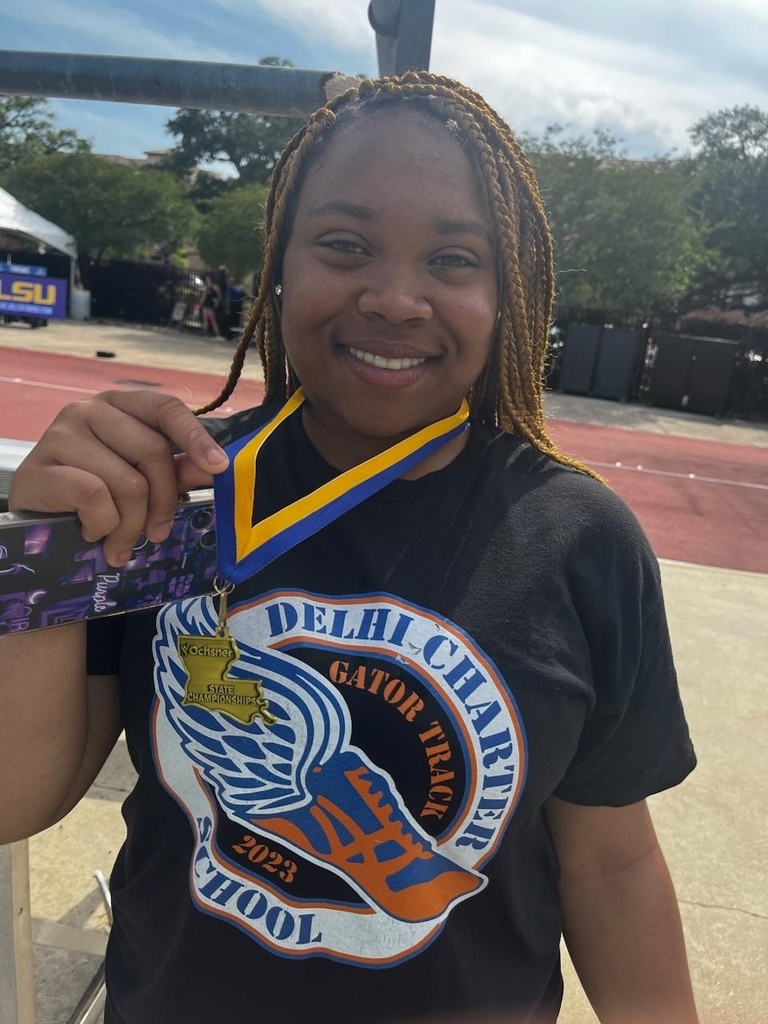 2023 LHSAA TRACK AND FIELD STATE CHAMPIONSHIP UPDATE Kimrey Thomas 🥉3rd Place - SHOT PUT Congratulations!!!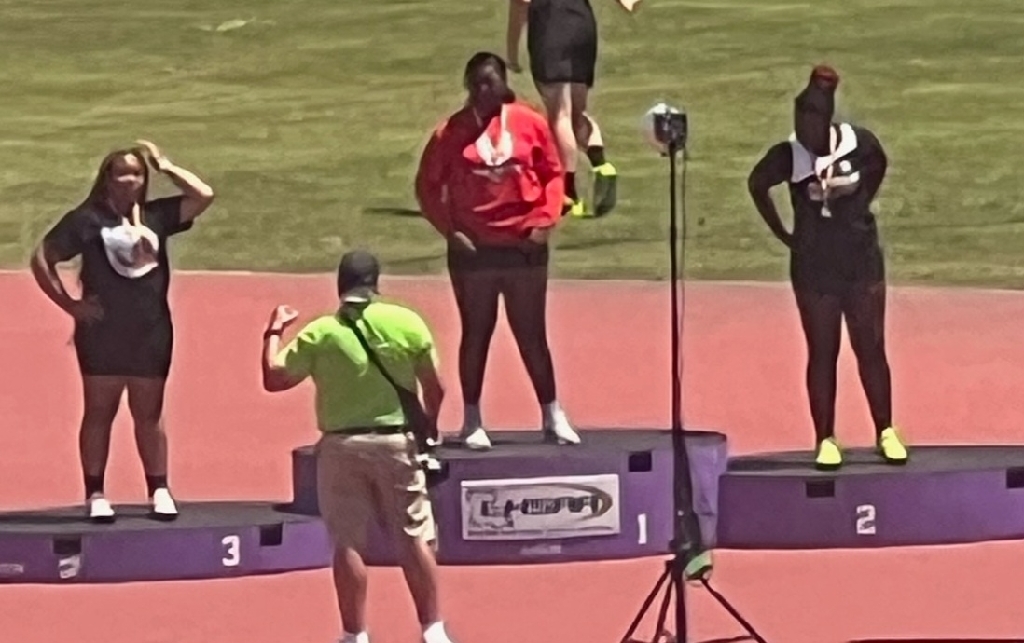 CURRENT 8TH TO 11TH GRADE GIRLS Varsity Girls Basketball Tryouts will be held Thursday and Friday right after school in the big gym. Please have a ride ready to pick you up both days by 445.

🐊 News Positive Behavior Dress Down is tomorrow (Thursday) for all that qualified. Be sure to follow Dress Down Rules.


Congratulations to all of our Regional Qualifying Gators! Here are our State Track Meet Qualifiers with their results from Regionals Girls- Kimrey Thomas 1st - Shotput 2nd- Discus Shelbie Raney 3rd - Pole Vault Congrats to our Boys for earning our 1st Regional Runner Up Trophy in School History!! Boys - Tayven Carter 2nd- Triple Jump Lawson Perry 2nd- Discus Marcus Carter 2nd- 800m run 2nd- Javelin Antonio Williams 3rd - 200m Dash 4x100m- 3rd Roderick Gray, Antonio Williams, Chad Clark, Cameron Antley 4x400m- 3rd Marcus Carter, Major Fortenberry, Tayven Carter, Cameron Antley The LHSAA State Track Meet will be held at LSU on Thursday, May 4. TICKETS FOR THE STATE TRACK MEET WILL BE SOLD ONLINE ONLY @ lsusports.evenue.net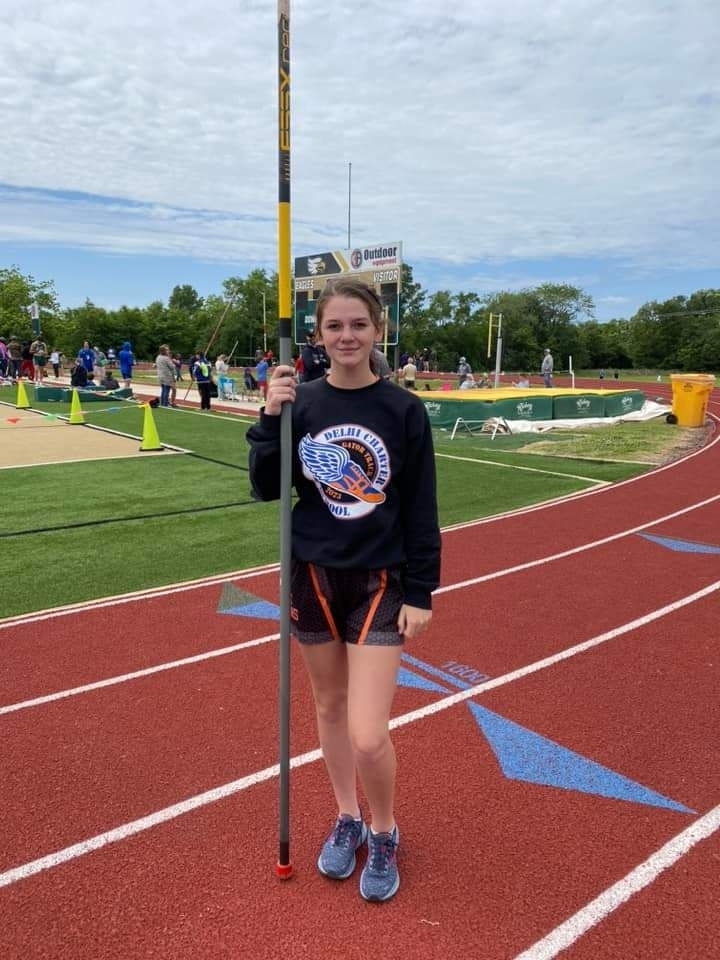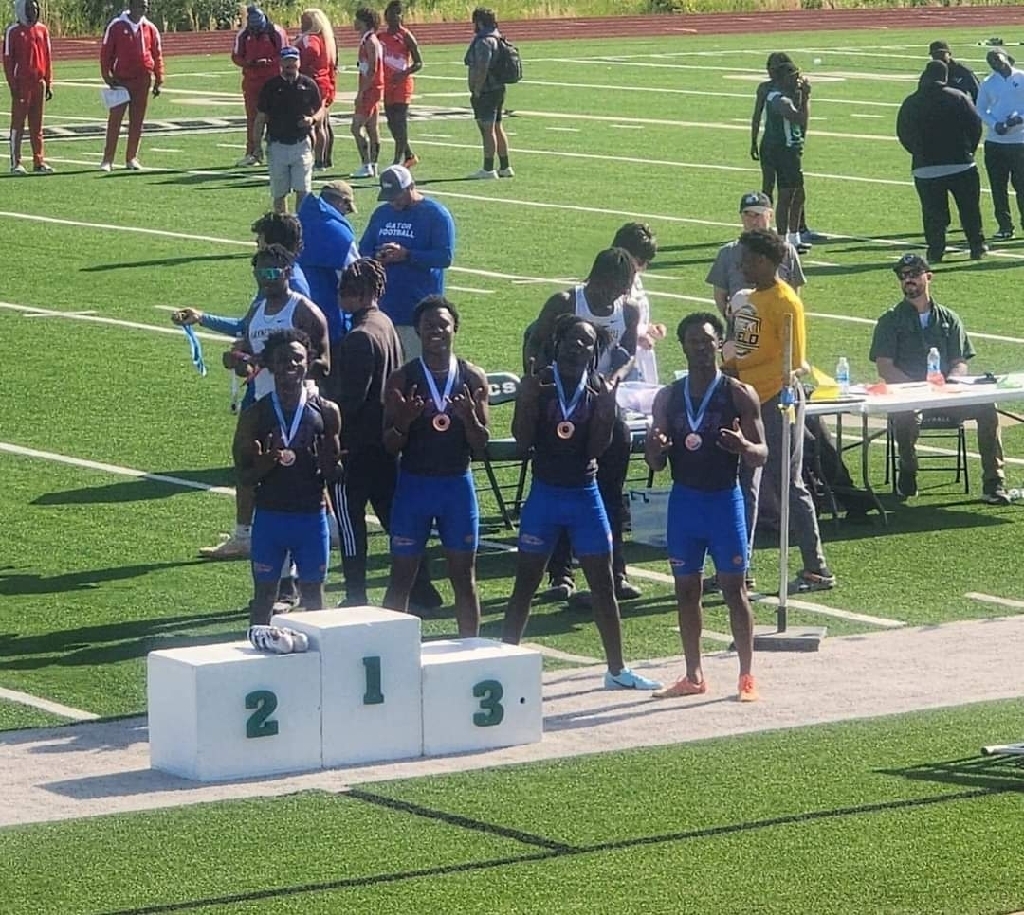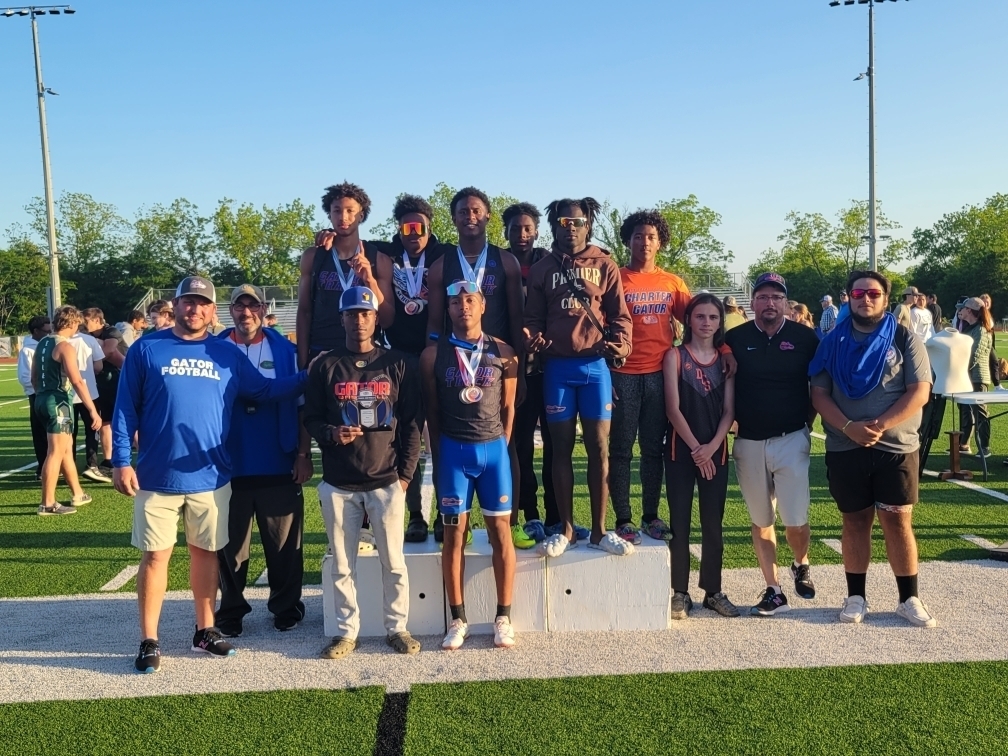 Reminder: Jr High Boys Basketball Tryouts will be held after school today and tomorrow in the big gym. Please arive by 4:30 to pick up your child.

2023 BOYS DISTRICT 4-1A TRACK MEET RESULTS CONGRATULATIONS TO OUR GATORS FOR WINNING THE DISTRICT 4-1A CHAMPIONSHIP! 200m - 2nd - Antonio Williams 🥈 400m - 2nd - Cameron Antley 🥈 800m - 2nd - Marcus Carter 🥈 800m - 4th - Mason Monroe 1600m - 1st - Nathan Kirkland 🥇 1600m - 3rd - TJ Bayonne 🥉 3200m - 1st - Nathan Kirkland 🥇 3200m - 3rd - Remington Sauseda 🥉 110m Hurdles - 1st - Roderick Gray 🥇 300m Hurdles - 2nd - Roderick Gray🥈 Discus - 1st - Lawson Perry 🥇 Discus - 2nd - Kameron Gray 🥈 Shot put - 1st - Lawson Perry 🥇 Shot put - 2nd - Merritt Coenen 🥈 Javelin - 1st - Marcus Carter 🥇 Javelin - 2nd - Levi Ezell 🥈 400m Relay - 2nd - Roderick Gray, Lee Jones, Antonio Williams, Cameron Antley 🥈 800m Relay - 1st - Tayven Carter, Marcus Carter, Antonio Williams, Cameron Antley 🥇 1600m Relay - 1st - Marcus Carter, Major Fortenberry, Tayven Carter, Cameron Antley 🥇 Long Jump - 1st - Tayven Carter 🥇 Triple Jump - 1st - Tayven Carter 🥇 High Jump - 1st - Major Fortenberry🥇 High Jump - 3rd - Antonio Williams 🥉 Pole Vault - 1st - Kaden Sauseda 🥇 Pole Vault - 2nd - Evan Wilkins 🥈 High Point Field Athlete - Tayven Carter Javelin School Record - Marcus Carter 158'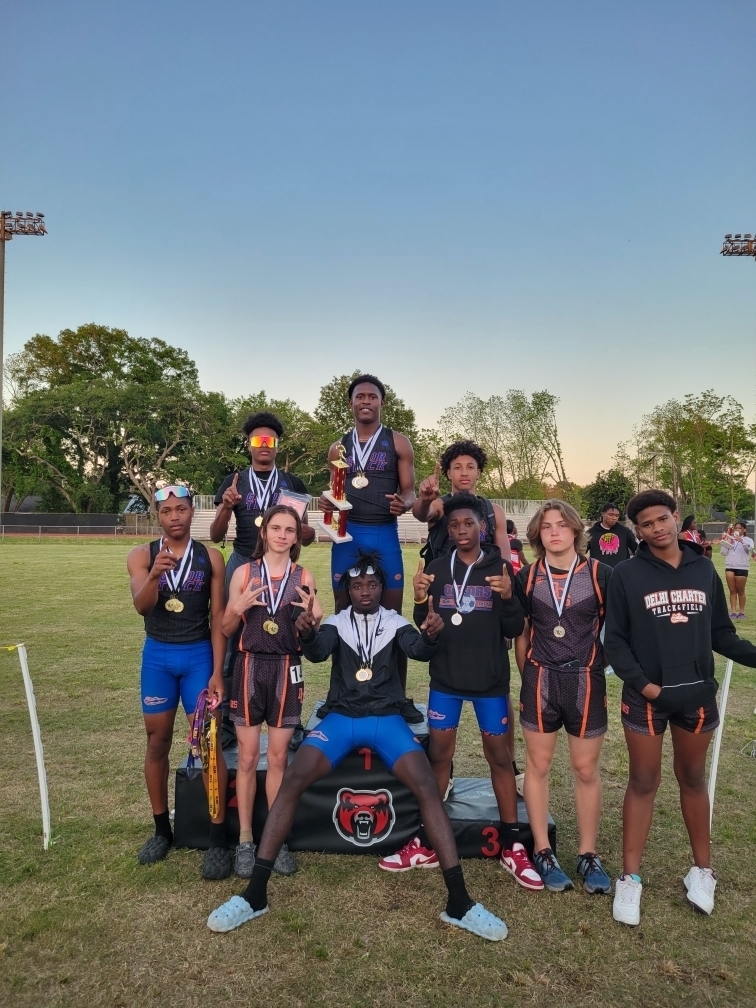 2023 GIRLS DISTRICT 4-1A TRACK MEET RESULTS CONGRATULATIONS TO OUR LADY GATORS FOR PLACING 2ND OVERALL 200m - 3rd - McKenzie Brown 🥉 400m - 2nd - Candria Gray 🥈 800m - 1st - Ariel Garley 🥇 1600m - 1st - Ariel Garley 🥇 1600m - 2nd - Savannah Brown 🥈 3200m - 1st - Ariel Garley 🥇 3200m - 2nd - Shelbie Raney 🥈 Pole Vault - 1st - Shelbie Raney 🥇 Discus - 1st - Kimrey Thomas 🥇 Discus - 2nd - Savannah Brown 🥈 Shot put - 1st - Kimrey Thomas 🥇 Javelin - 1st - Savannah Brown 🥉 Javelin - 3rd - Ziana Chandler 400m Relay - 2nd - Ziana Chandler, Jada Johnson, Candria Gray, McKenzie Brown 🥈 800m Relay - 2nd - Ziana Chandler, Jada Johnson, Candria Gray, McKenzie Brown 🥈 1600m Relay - 1st - Candria Gray, Jada Johnson, McKenzie Brown, Ariel Garley 🥇 High Point Field Athlete - Kimrey Thomas High Point Runner - Ariel Garley