School Jacket Sale. The new site for ordering Official DCS Outerwear is up and running. Light Jackets, Hoodies, Raincoats, and Winter Coats are all available at various prices in youth and adult sizes. Our fleece 'GATOR NATION' jackets will also be sold here. These are all school approved and will ship right to your home. Click the link to see what is available. The site will be up until September 25th.
https://delhicharterbasketballfundraiser2022.itemorder.com/shop/category/290775/

Tomorrow, students may wear spirit shirts with school bottoms. Tomorrow is not a Jeans Day for students. If you are attending the ULM Game, you may bring clothes to change into after school. Again, school bottoms must be worn tomorrow.

There is no Jean Day this week. Jean Days are only on Fridays. Students may wear Spirit Shirts withbschool bottoms on Thursdays but no jeans. Thank you.

CONGRATULATIONS TO OUR 2023-2024 DCS VARSITY CHEERLEADERS!!

🐊🏀🐊🏀🐊🏀🐊🏀🐊🏀🐊 Game Day at the Indoor Swamp! Delta Charter comes to town tonight. 2 Games with Varsity Girls starting at 6pm. $10 admission

American Heart Association KIDS HEART CHALLENGE! WEEKEND BLITZ!

Positive Behavior Dress Down is Thursday, January 26 Only Dress Down if you didnt receive a write up between 12/12 and 1/23. Please Follow Dress Down Rules 1. No Crocs or Open Shoes 2. No Pants with holes unless tights are worn underneath. 3. No Caps or Hoods worn inside 4. Everything must fit appropriately with no vulgar messages or writing.

Gator Basketball This week Home Games Tuesday and Friday Tuesday vs Tensas 3 Games with JV Boys starting at 5 Friday vs Delta Charter 2 Games with Varsity Girls starting at 6 Admission $10 🐊🏀🐊🏀🐊🏀

ANNOUNCING OUR 22-23 BEAUTIES & BEAUS 22-23 DCS Junior Beauties Cameron Mitchell, N'Dia Baines and Harly Bolton 22-23 DCS Junior Beaus Jack Cobb, Landon McKinley, and Deandra Young 22-23 DCS Senior Beauties Shelby Perry, Aniya Porter, and Brandi Dunn 22-23 DCS Senior Beaus Merritt Coenen and Desmond Brown AND CONGRATULATIONS TO THIS YEAR'S MR. & MISS DCS Miss DCS is Brandi Dunn Mr. DCS is Merritt Coenen.

Congratulations to Coach Foote and our Gator Football Team on having 4 Players selected to the 2022 All Northeast Louisiana Football Team presented by the Monroe News Star World. 2nd Team ALL NELA Running Back - Deandra Young 2nd Team ALL NELA Offensive Lineman - Merritt Coenen 2nd Team ALL NELA Defensive Back - Antonio Williams, Jr 2nd Team ALL NELA Athlete - Chad Clark II 🐊🏉🏆🐊🏉🏆🐊🏉🏆🐊🏉🏆

DCS Powerlifting: Results from the Ouachita Invitational this weekend. Kaiden Blakely placed 3rd in the 132 lb. weight class. Kameron Gray placed 2nd in the 198 lb. weight class. Katie Williamson placed 2nd in the 181 lb. weight class with a 350lb. deadlift that ties the all time heaviest female deadlift at dcs and breaks her own 181 lb. weight class record. Gentry Guice placed 3rd in the 114 lb. weight class also breaking her own bench and deadlift record. Kaden Sauseda 3rd in 114 lb. weight class. Merritt Coenen placed 1st in the 181 lb. weight class Merritt also exceeded his own bench record with 300lb bench. Not pictured: Chloe Ogden also broke the 220 record with a 120lb bench press. All competitors showed Gator pride and competed with class. The powerlifting team will travel to Ruston on February 18th for the female regional championship.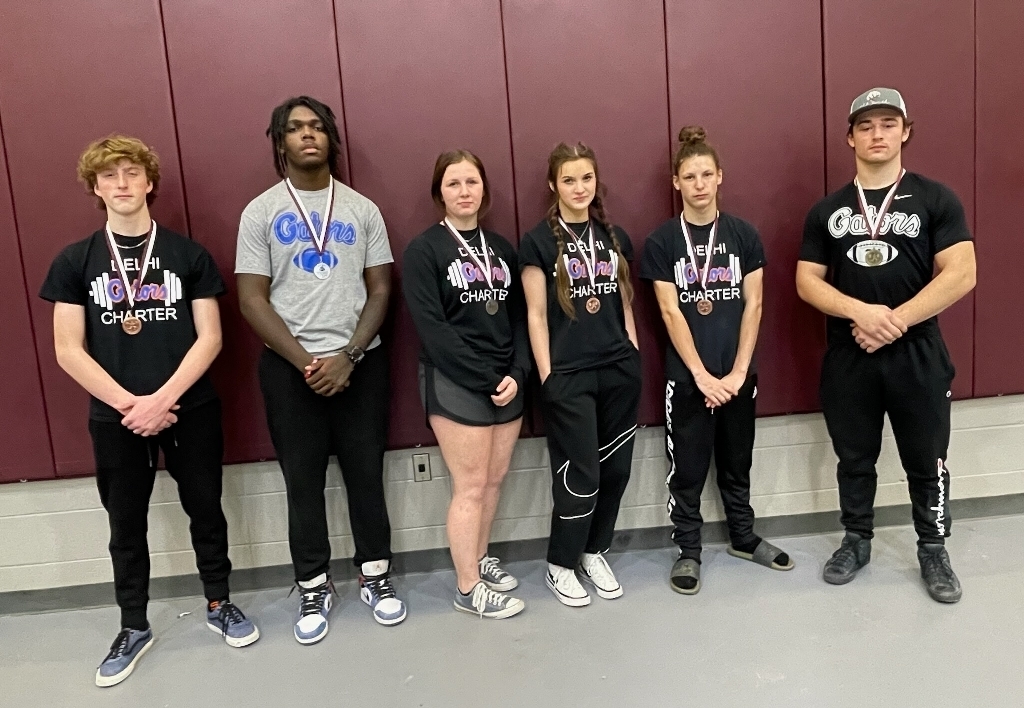 🐝🐝🐝SPELLING BEE NEWS🐝🐝🐝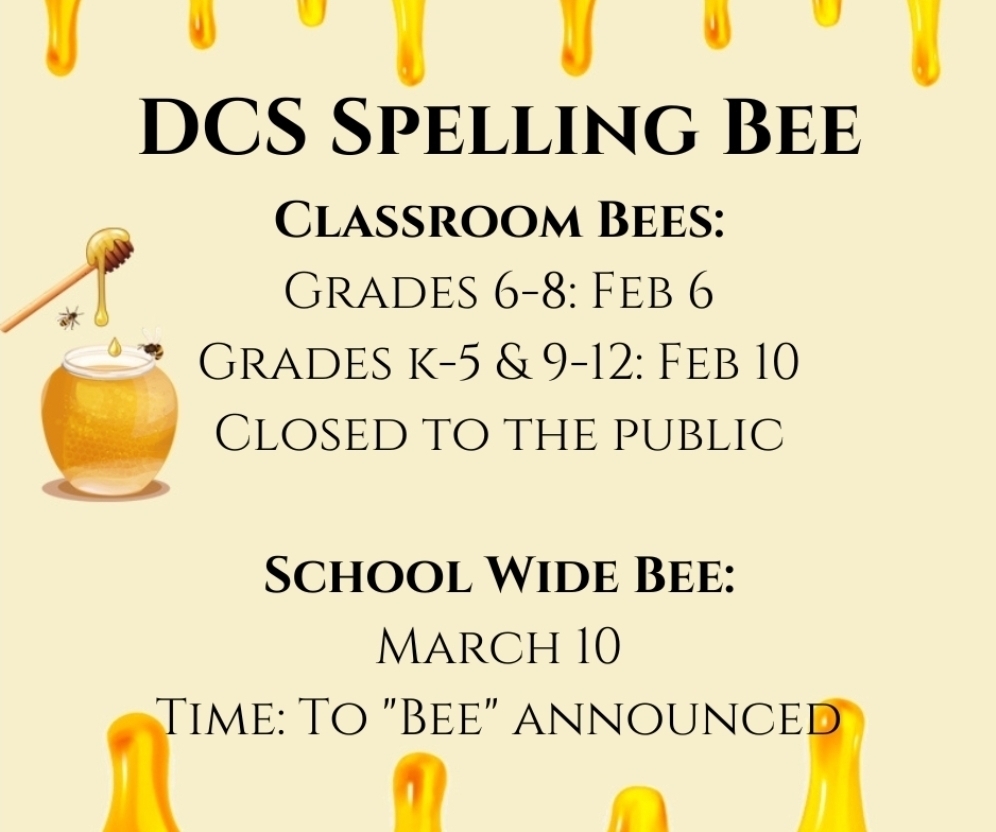 GATOR NEWS YOU CAN USE! It's Spelling Bee Time! Our classroom spelling bees will be Feb 10. These will be held in class and closed to the public. Our school-wide bee will be March 10 and open to the public. More details to follow. Please encourage students to study and prepare for the 2023 SPELLING BEE!!

Students in grades 5-7 with interest in Jr. High Bayou Belles and missed the interest meeting, you can pick up a packet from Ms. Hilliary. Those packets are due back by Thursday, January the 26th.

Coach Clark is looking for a few volunteers to help serve food at the Fall Sports Banquet on Thursday. We will look to start serving at 5:30 pm. If you are willing to help, you can comment on the FB post. we will need about 6 or 7 volunteers. Thanks in Advance!

"Congratulations to the Varsity Bayou Belles on placing 3rd in High Kick Division I category at the AAS Dance Competition."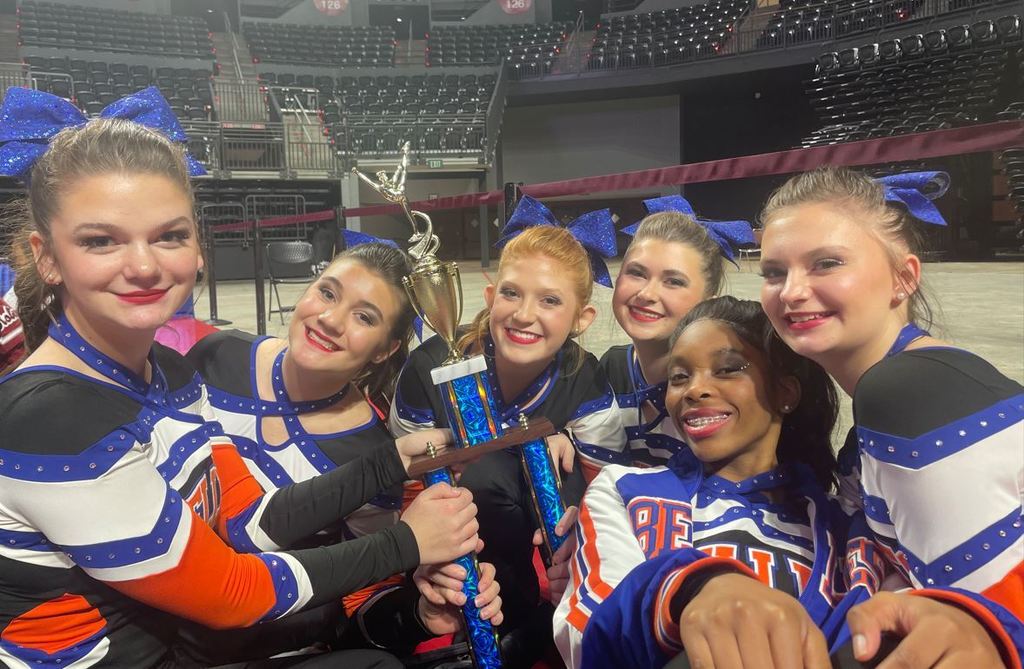 Junior High Robotics would like to thank Eric Vidrine, the High School Robotics team, parent workers and volunteer judges for all of the hard work put in to host the NELA junior High and Elementary robotics tournament today! We truly appreciate you!

Gator Reminder The DCS Fall Sports Banquet will be held Thursday, January 19 at 5:30 pm in Amber Hall. We will recognize our Varsity Cross Country, Varsity Cheer, Varsity Belles, and Varsity Football Teams. Each Athlete will be allowed 3 guests. Coach Clark will pass out tickets to athletes on Tuesday and Wednesday of this week. Dinner will be served at 5:30 pm and the program will begin at 6:00 pm. Any questions can be directed to Coach Clark. 318-878-0433 ext. 1113

🐊🐊#GatorShoutOuts🐊🐊 Junior High Robotics would like to thank Eric Vidrine, the High School Robotics team, parent workers, and volunteer judges for all of the hard work put into hosting the NELA Junior High and Elementary robotics tournament on Saturday! We truly appreciate you!

NEXT POWERLIFTING MEET LOADING!! #GATORSTRONG