The girls of the DCS Powerlifting Team competed at D'Arbonne Woods on Saturday and did extremely well! Gentry Guice placed 3rd in the 114lbs weight class. Katie Williamson placed 1st in the 181lbs weight class. Senior Jadan Gwin placed 1st in the 165lbs weight class and was also awarded the Outstanding Lifter Award for the Heavyweight Division, outfitting all other heavyweight girls regardless of school classification. No matter your strength or size there's a place for all on the DCS Powerlifting Team if you're willing and ready to work!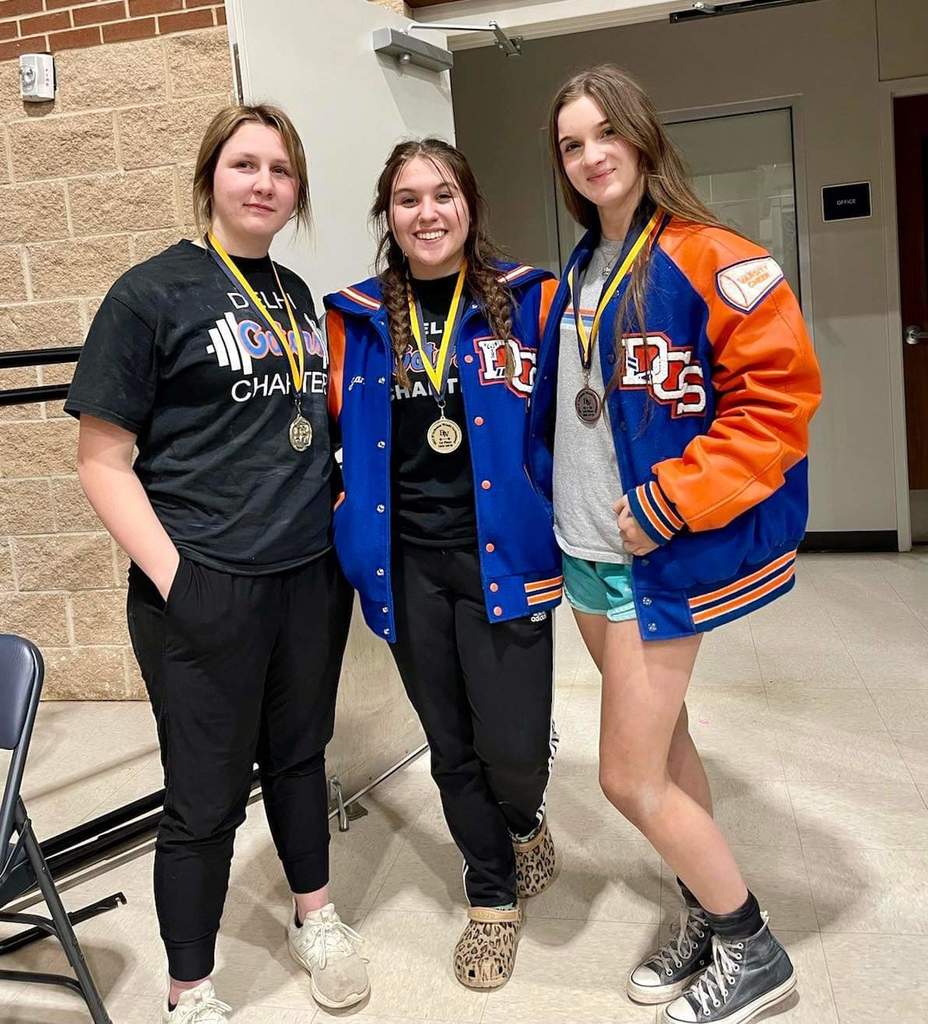 DCS wins big at St Judes Charity Robotics Tournament in Opelousas. Ashton Harrell, Kyle Peters, and Quentin Spruel of Team 8892V and Ty Jones, Cameron Fuller, Kaden Sauseda, and Remi Sauseda of 8892X won Tournament Champions with a nail-biting final score of 86 to 80. 8892V also won the design award at the tournament.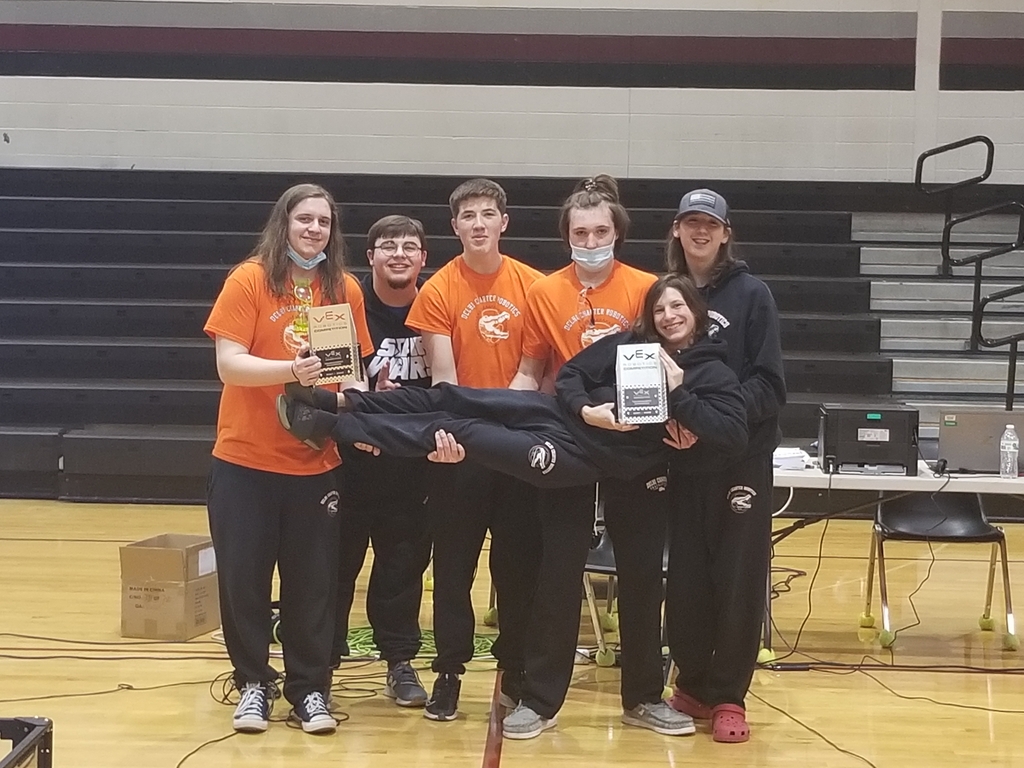 The Gator Basketball Teams travel to Ferriday Friday night to take on the Trojans in a district contest. If anyone plans to make that trip you must purchase tickets in advance from Coach Clark at the school. Tickets are $8. You must wear a mask for the duration of the game. No one will be allowed to leave and re-enter. Call Coach Clark at 318-878-0433 ext 1113 for tickets or questions. Thanks

DCS Fall Sports Banquet Thursday, February 3 6:00 pm AMBER HALL We will recognize our Varsity Football Team, Varsity Cross Country Team, Varsity Cheerleaders, and Varsity Bayou Belles. Each athlete will receive 4 tickets (1 for the athlete 3 for guests). You must have a ticket to enter.


Middle School got the design award !!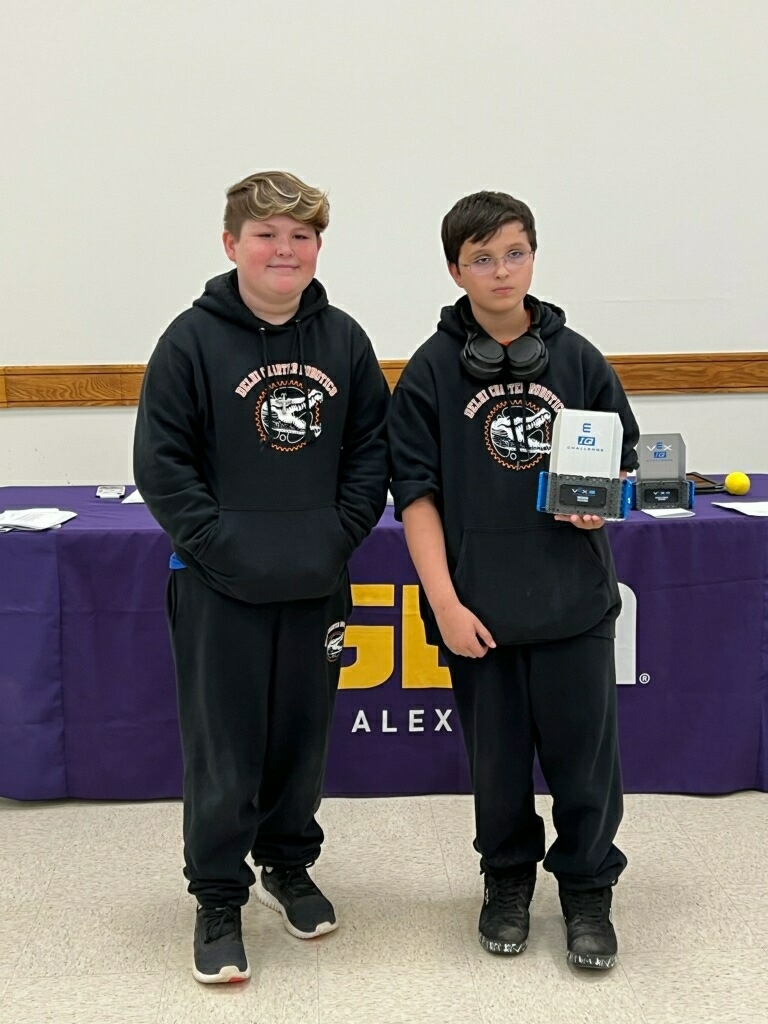 Correction. We are competing at the LSUS Campus in Alexandria. Go Gators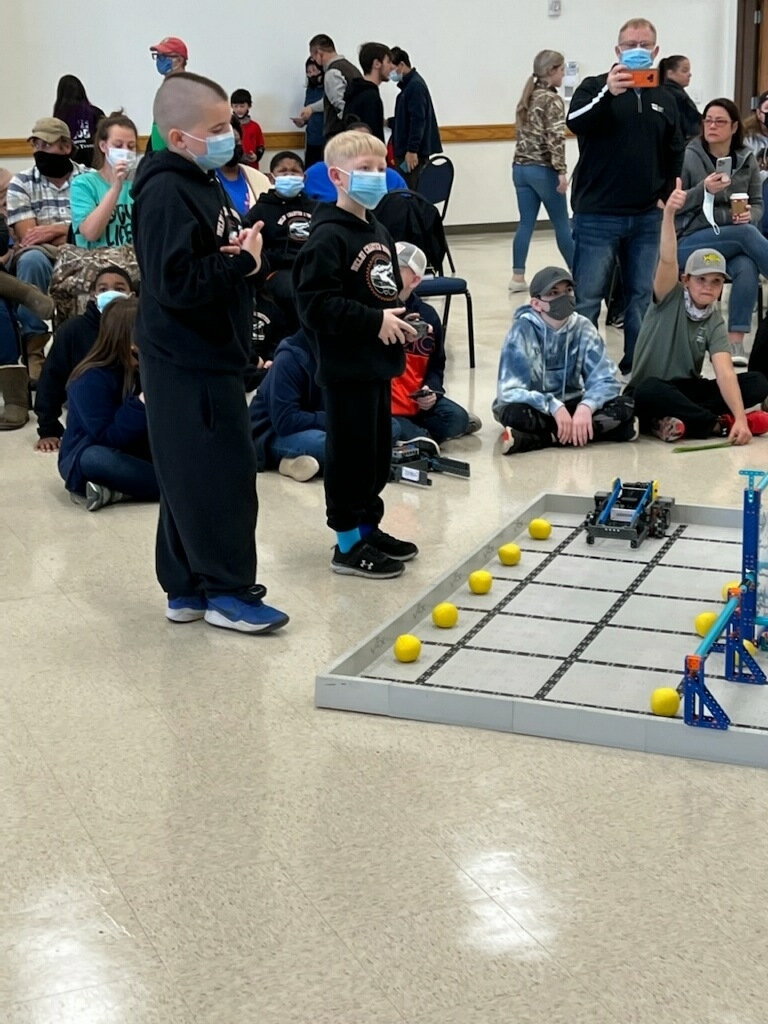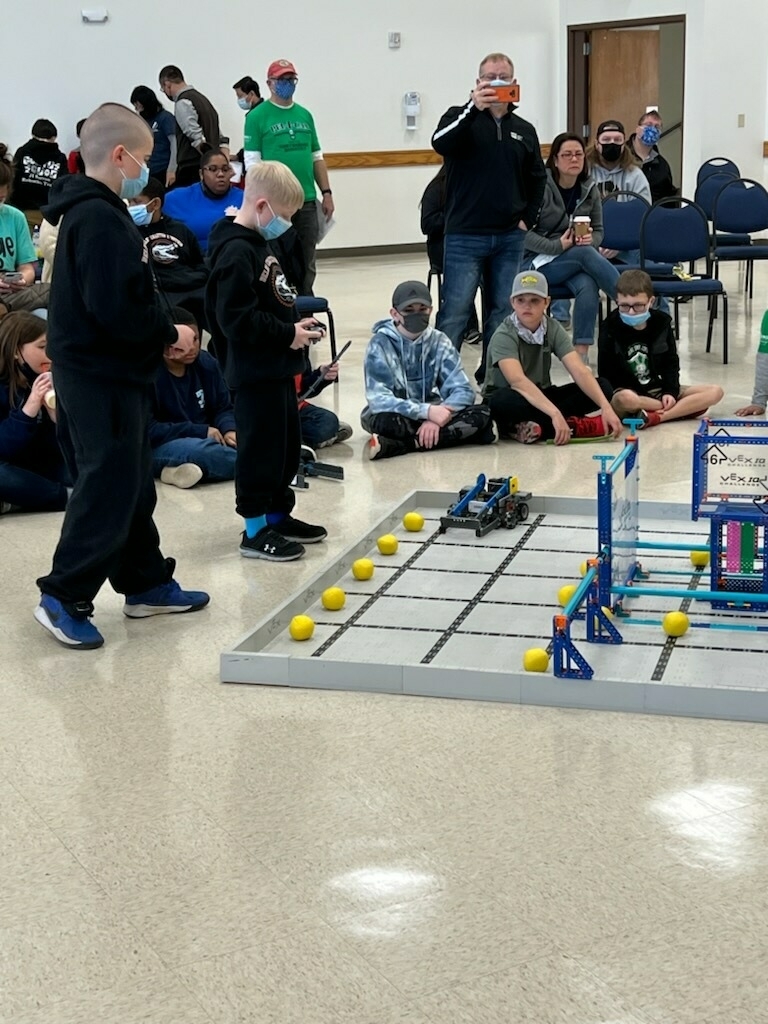 Elementary and Junior High robotics teams are competing at the VEX IQ on the LSUS campus in Alexandria. Go Gators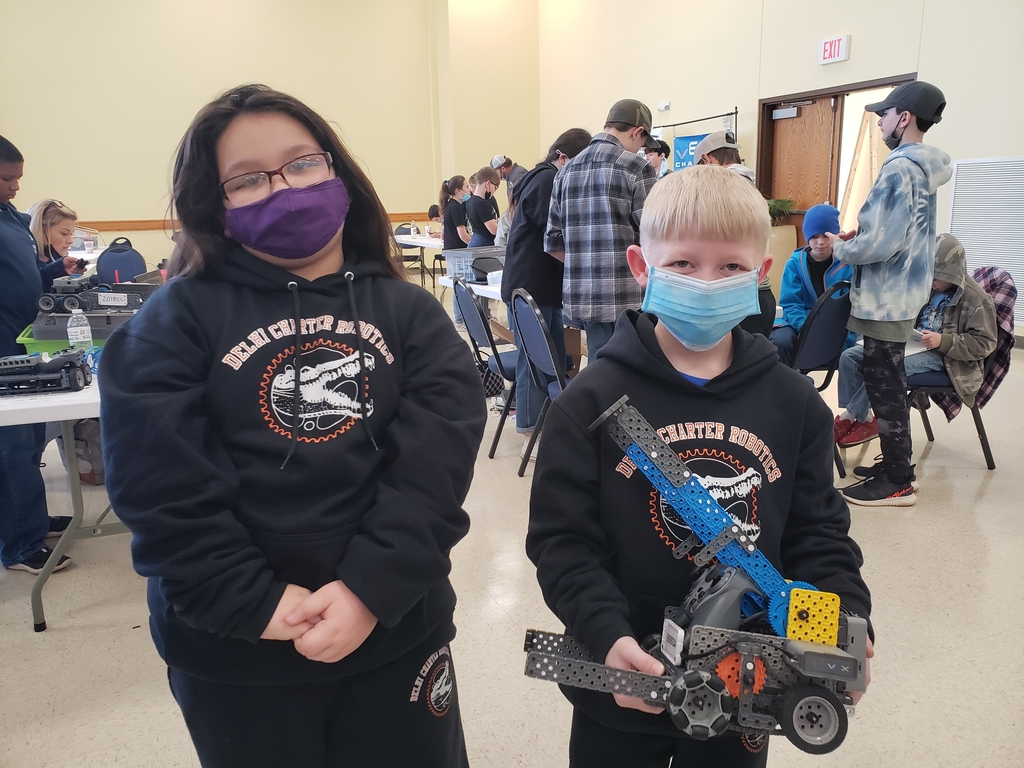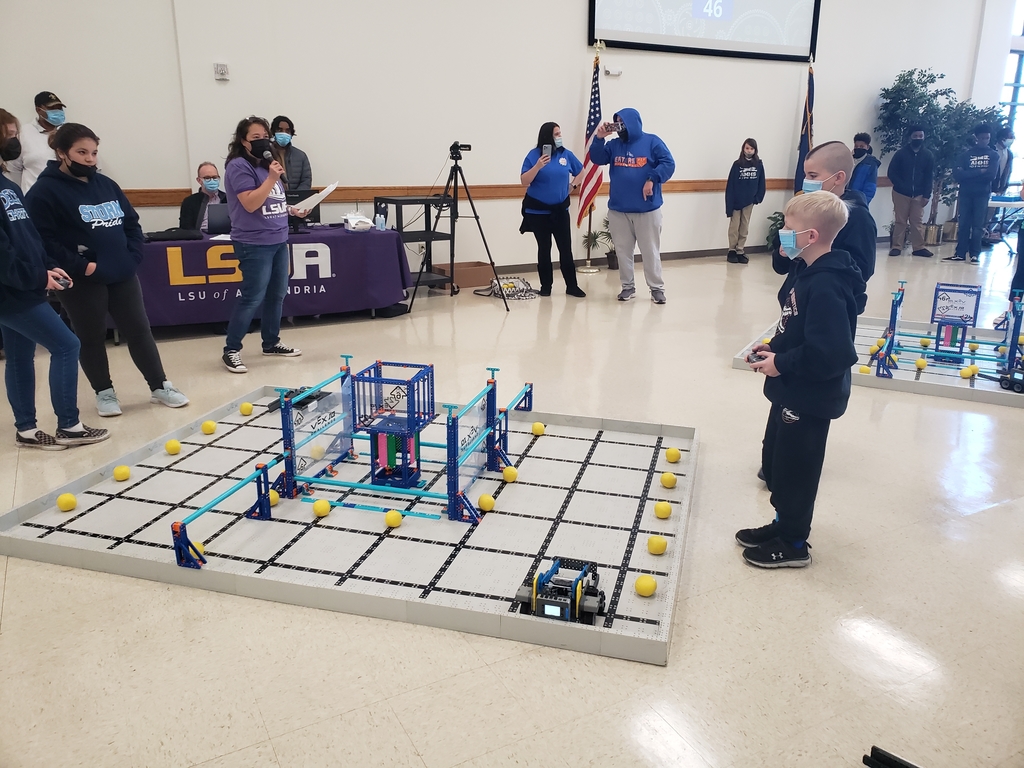 After this Friday, students will not be allowed to wear hoodies and jackets that are not school approved. Starting Monday, students may receive minor referrals for unapproved school jackets, hoodies, as well as for not wearing a school shirt underneath. Call Coach Clark if you have any questions. 318-878-0433 ext 1113

DCS Robotics once again wins big at the LSUA tournament. This time we won both tournament champions awards and the design award. Congratulations Gators!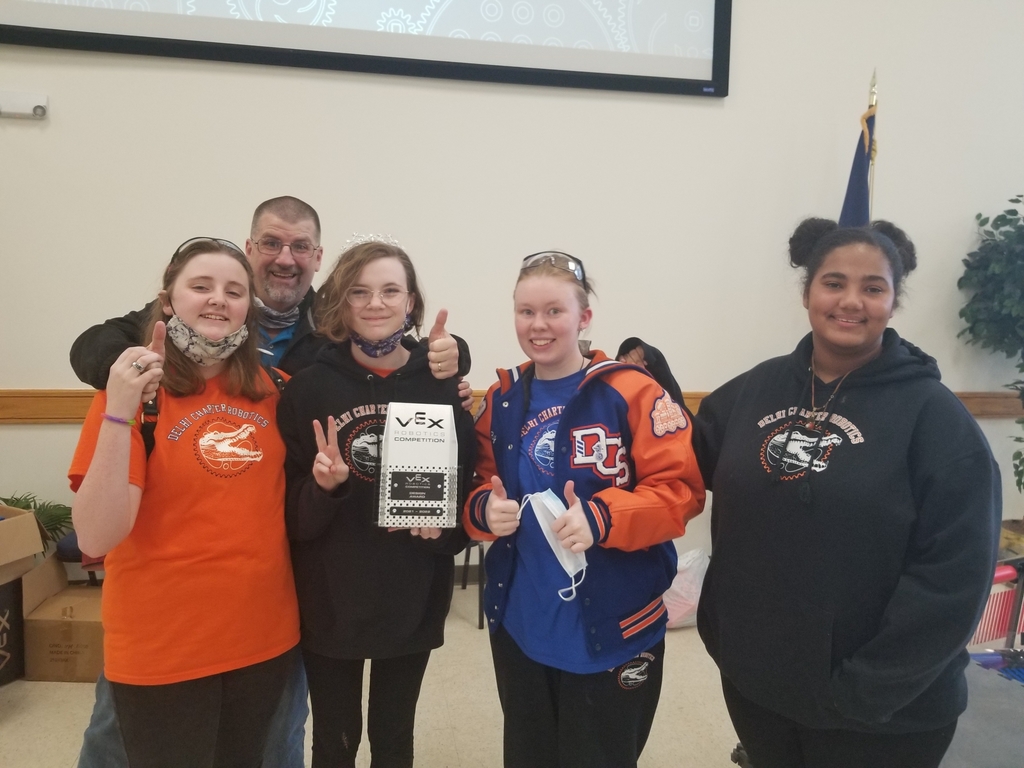 It is time to get your DCS 21-22 Yearbook Orders are due NO LATER than March 18, 2022. Below, I have uploaded an order form that needs to be filled out and returned to Mrs. Maxwell. Click the link below to get your order form.
https://5il.co/14gc7
Questions can be directed to Whitney Maxwell Email-
whitney.maxwell@delhicharterschool.org
Phone: (318)-501-3960 This year's yearbook is a special 20th year anniversary edition. A sneak peak of the cover is below. The cover was designed by our very own Fine Arts Class.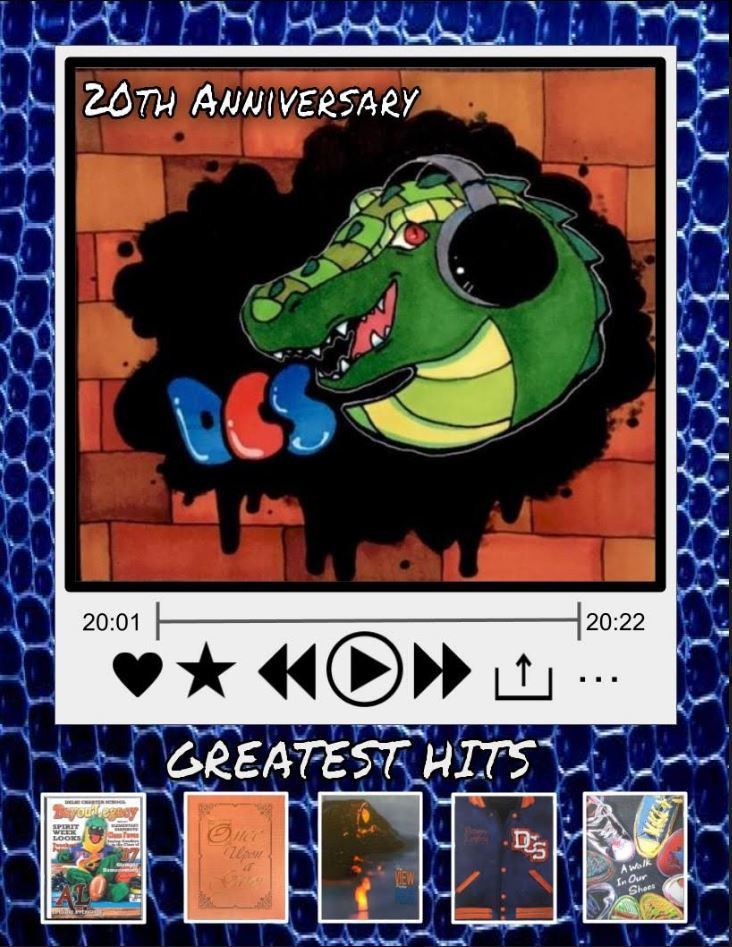 Congratulations to DCS for their huge wins at the Liberty Magnet Robotics Tournament this Saturday. Delhi teams 8892A won Skills Champion, 8892V won Design Award, 8892V and 8892X won Tournament Champions, and 8892B won the Excellence Award. The only award that Delhi Charter didn't win at the tournament was the Judges Award, which went to Liberty Magnet School. Great Job DCS!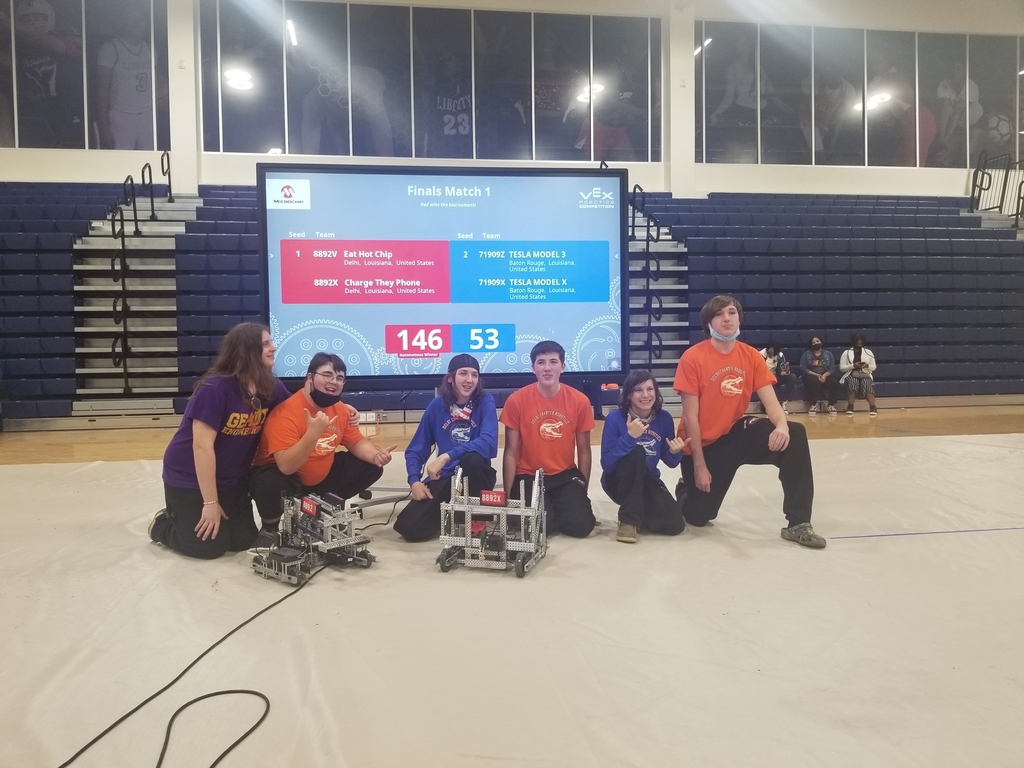 Ashari Jones and Kolten Kelly two former DCS track stars are competed in the Texas A&M relays Friday. Ashari in the shot put and Kolten in the 800 meter run and the 4 x400 relay.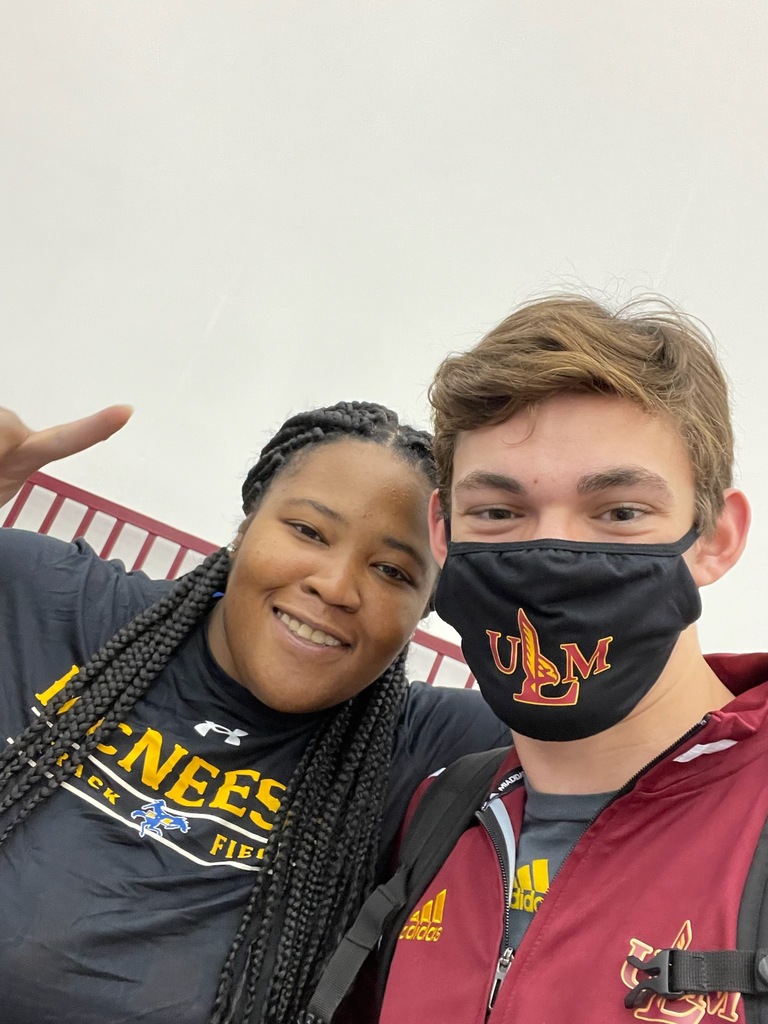 Happy New Year Gator Family, We look forward to beginning the new year and seeing each of you. However, as a reminder, if you are sick, please stay home. If you are positive for COVID, have any symptoms and/ or running fever or exposed, please call the school and leave your name and number and someone will get back with you to get details. Please make sure to call 318-878-0433, extension 1106 to leave a message.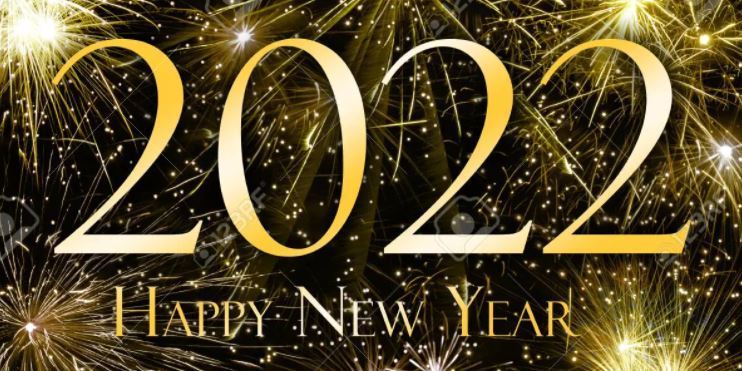 A day at the Bowling Alley for some of our hard working Gators.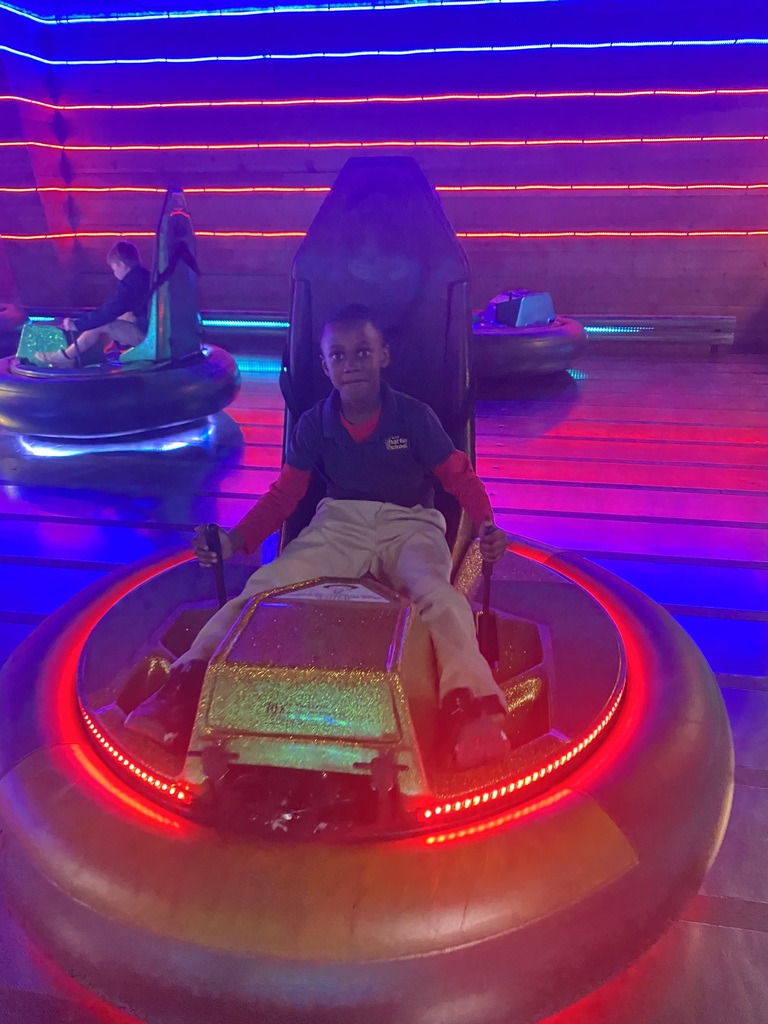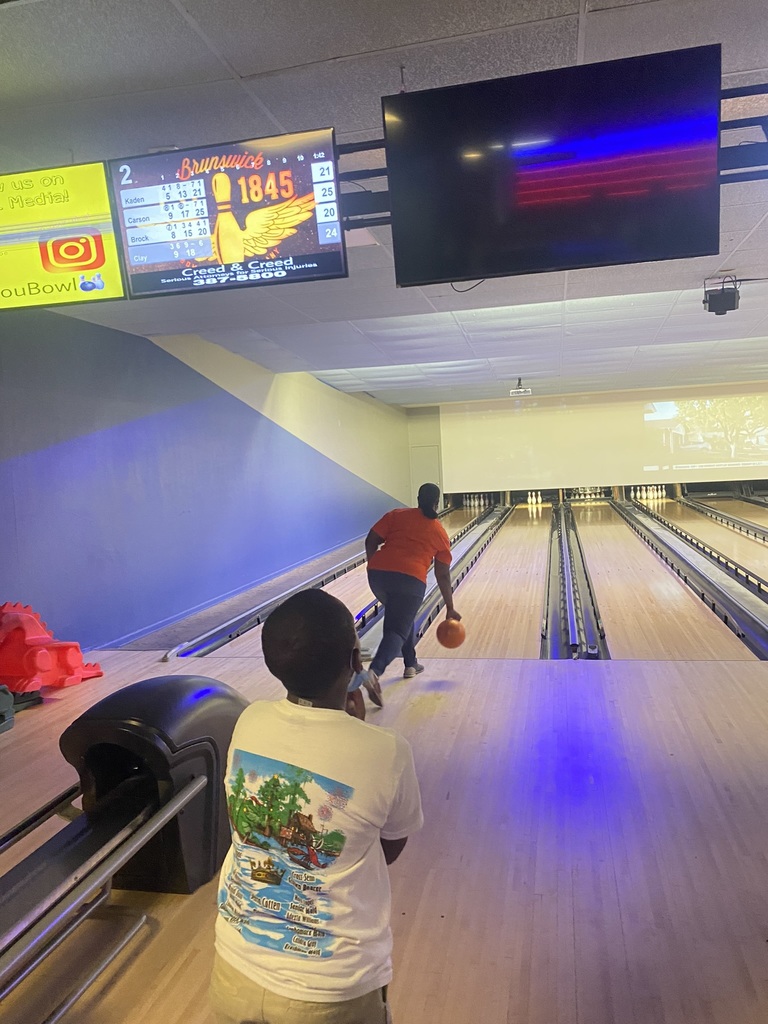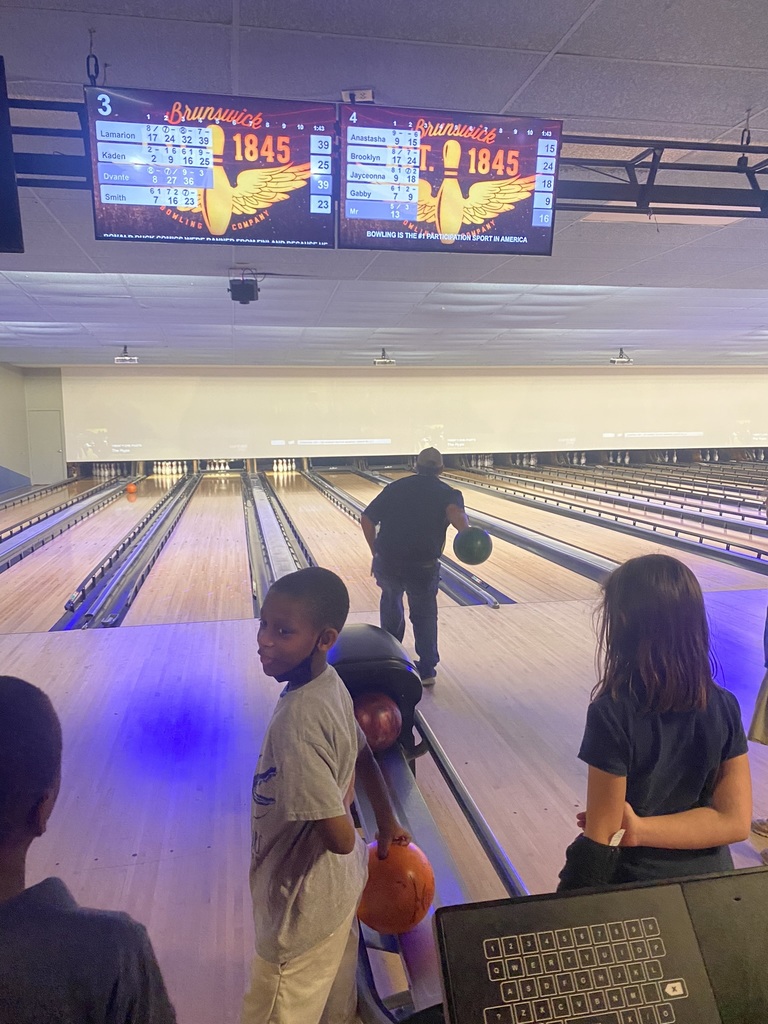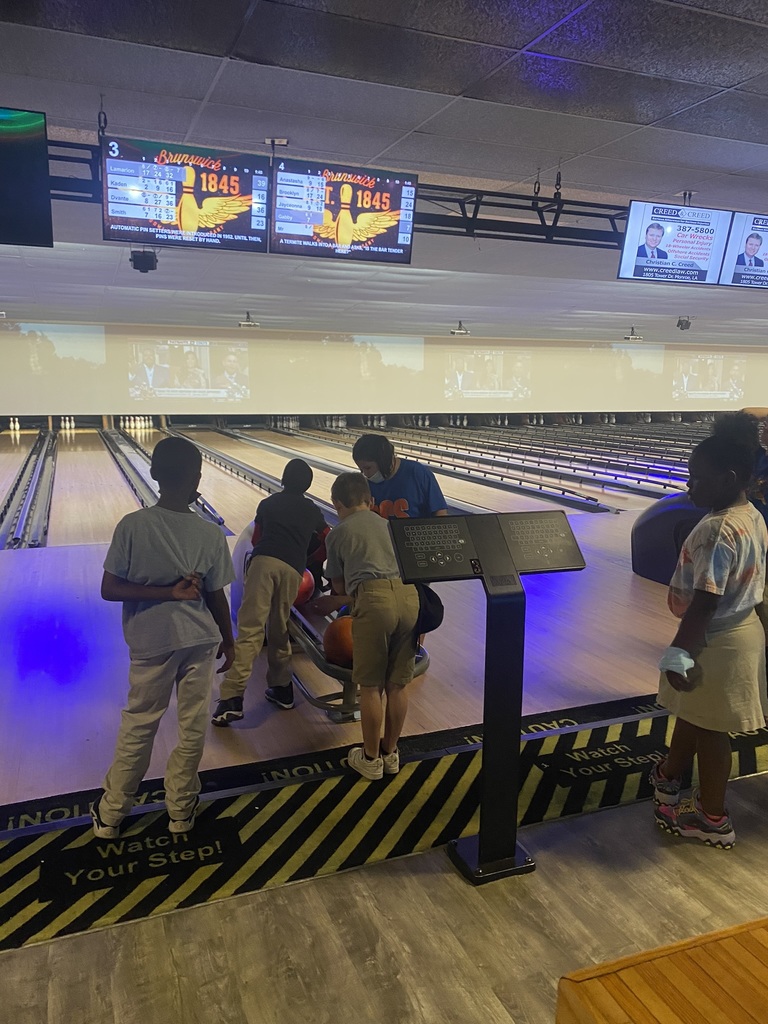 Our DCS Soccer Team took the win against Claiborne Christian 1-0. The teams will face off again in the Swamp Monday the 20th at 5:30. Come out and support the Gators!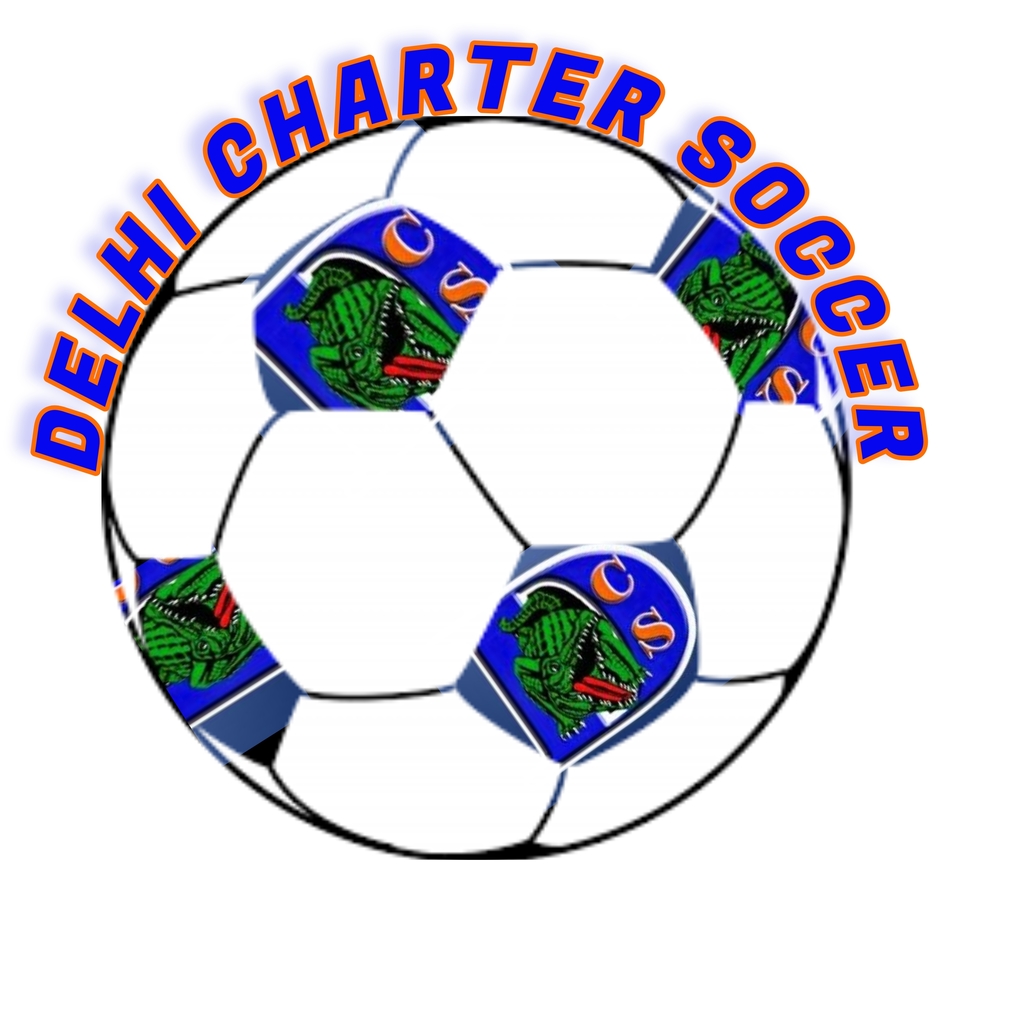 TOMORROW (12/15) IS UGLY SWEATER DAY! THURSDAY (12/16) IS POSITIVE BEHAVIOR DRESS DOWN DAY!

We would like to congradulate the DCS Robotics Teams 88892A for winning the Judges Award & 88892B winning the Design Award. They have both qualified for State. Go Gators!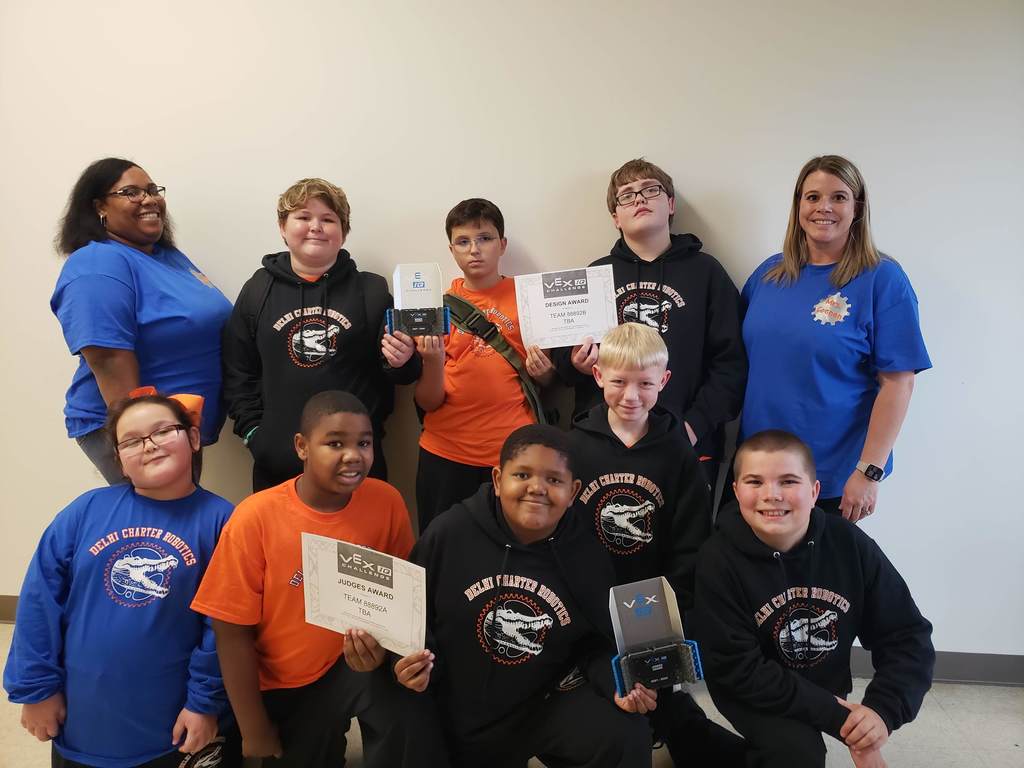 Team 88892B is now on the field.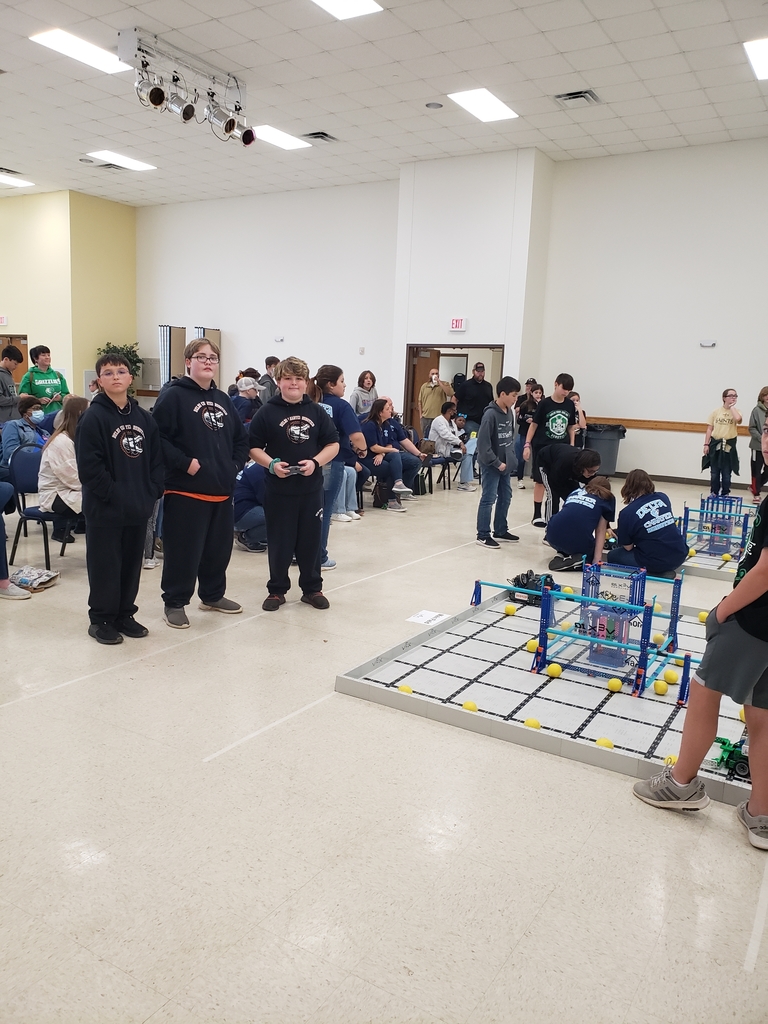 Team 88892A is on the field