We had a change in our Jr High Basketball Schedule. Here is the new one.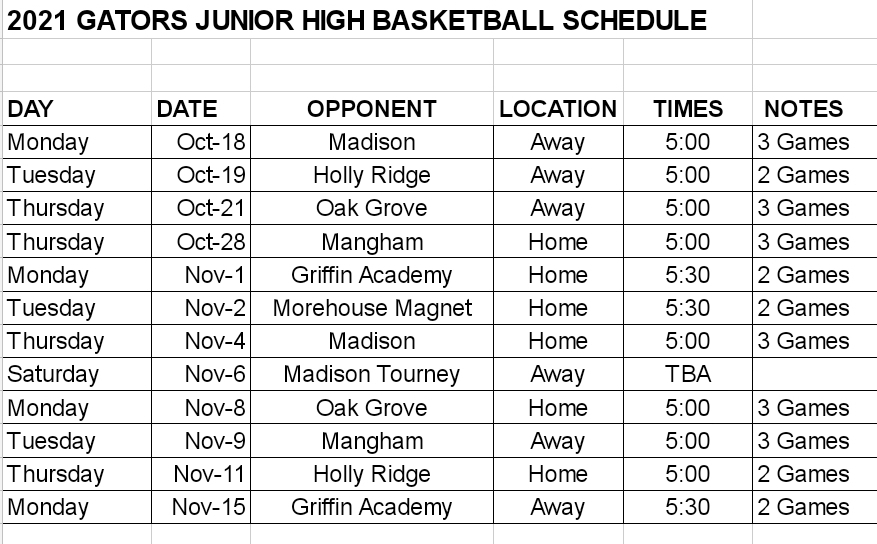 Students may wear jeans tomorrow for Western Day! 🐊🏈

Thursday Night Football! 1st District Game! 🐊🏈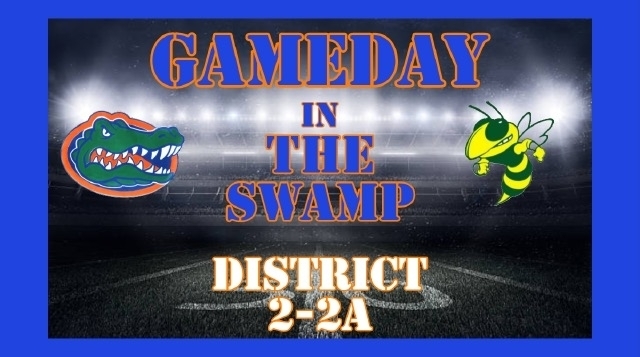 The 1st Hoodie Orders will be delivered at the end of this week or the beginning of next week. We don't know the exact date but we will get them out as soon as they start to come in. Thanks for your patience. 🐊

Greetings, This is to inform you that we will move the Positive Behavior Dress Down Day to Friday. Since the Football Game and Pep Rally are tomorrow, we will have our Spirit Day (Pirate Day) tomorrow.

🐊🏈 JV Football Game tomorrow (Monday) in the Swamp. 6pm vs D'Arbonne Woods

🐊🏈 Fans There will not be a radio broadcast for tonight's away game at Mangham. Sorry for the inconvenience.

🗣Spirit shirts! We have had such a high demand that we will do a second order in a couple of weeks.  There are forms in the office or students can get them from homeroom teachers. Or you can print it from here.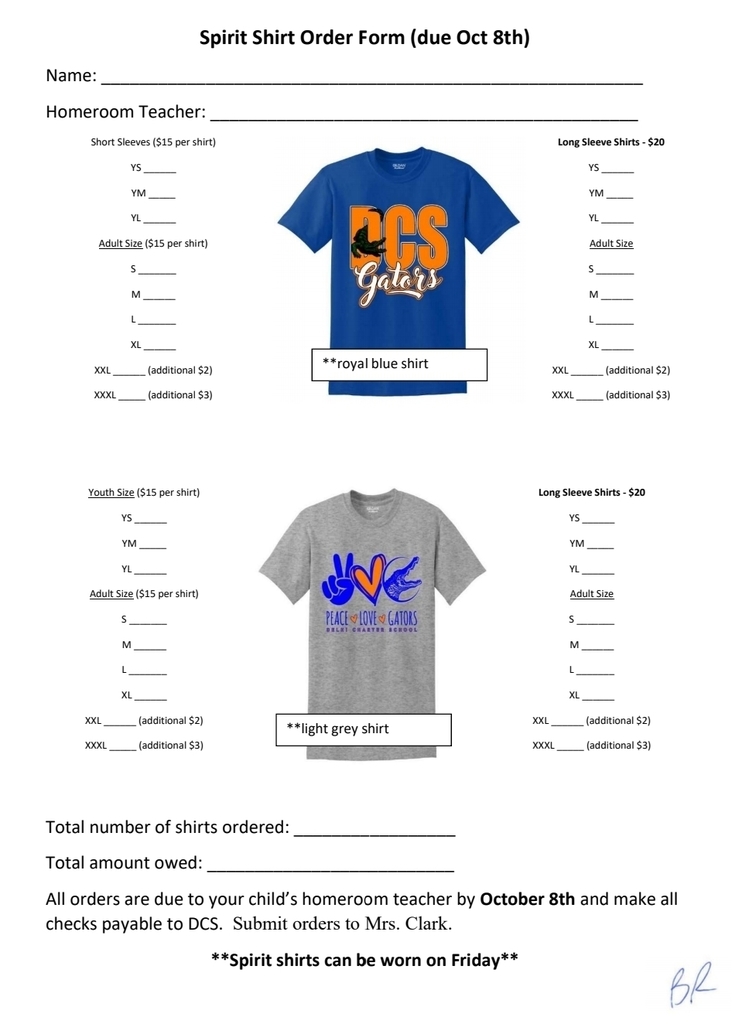 🗣Greetings Gator Family🐊, We are planning to re-open the Gator Store in a couple of weeks. We are in need of donated items to place in the store. Nothing too extravagant....Toys, books, gift cards, snacks,.. anything kids from K-12 would like and would be willing to spend Gator Bucks on!! Call Coach Clark with any questions. Thanks.

🐊🏈 Tonight's Jr High Football Game at Mangham has been moved back to its original start time of 5:30 pm. So sorry for the back and forth and any inconvenience. 🐊🏈

🐊🏈🐊🏈🐊🏈 Tonight's jr high football game at Mangham has been moved from 5:30 pm up to 5:00 pm. This is in order to try and get the game in before inclement weather comes in.

Tomorrow's Jr High Football Game will now be held at Mangham at 530. The game vs Mangham on 10/7 will now be a home game.

Tomorrow's Home JV football game vs River Oaks has been cancelled.

Kick Off 745🐊🏈

Tonight's kickoff has been push back to 7:30pm. Game Still On. 🐊🐊

Here is the revision of the '21 Homecoming Shirt. Order forms are the same.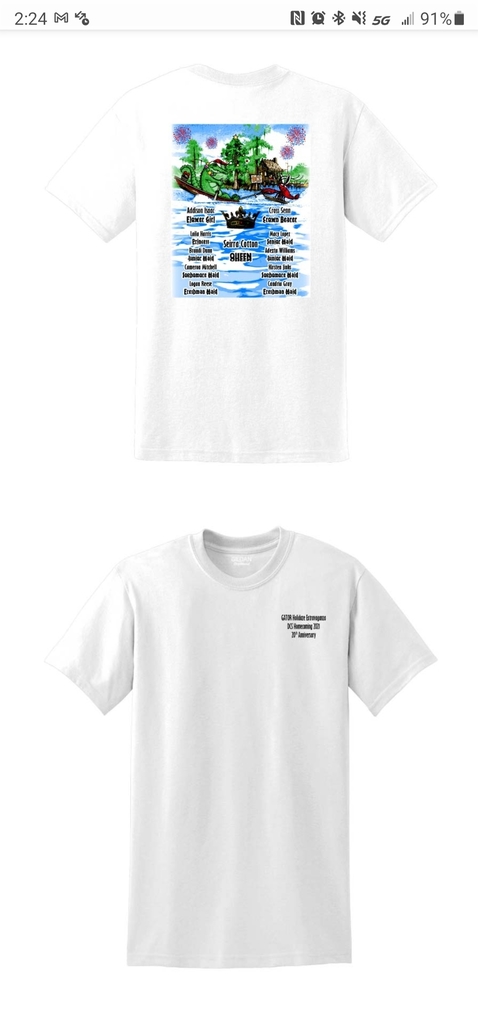 Todays Pep Rally and Jr High Football Game have been moved to Thursday. Jr High Football will still have practice. Jr High Belles and Jr High Cheer will not practice. Thanks for your patience and understanding.

Jr High Blue Out Pep Rally tomorrow at 215 in Amber Hall! WEAR YOUR BLUE!

DCS FOOTBALL WOULD LIKE to should out Ms Debbie Mize for helping to feed the seniors last week. Thanks Ms Debbie for your contribution.

🗣We will have School Portraits as well as some Sports Make Up Pictures this Tuesday and Wednesday